Christmas at the New Beverly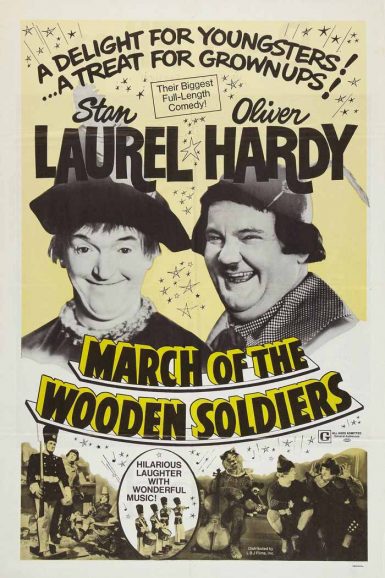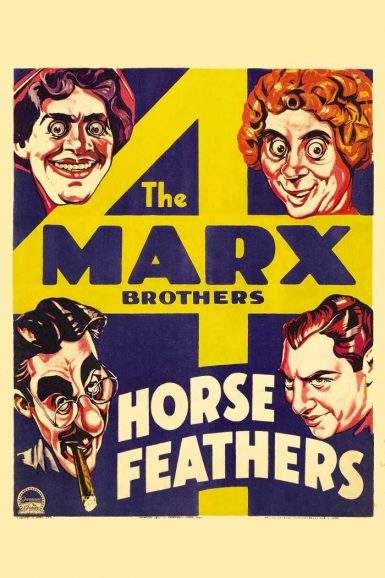 March of the Wooden Soldiers
Horse Feathers
Buy Tickets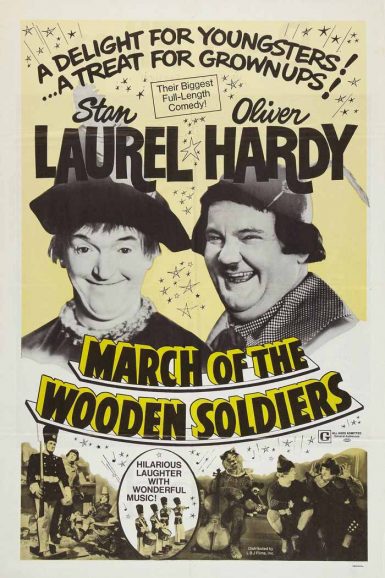 March of the Wooden Soldiers
When our allotment of advance tickets has sold out online, please note that additional tickets will be available to purchase at the door, first come, first served.
One of the all-time Laurel & Hardy comedy classics! March of the Wooden Soldiers (aka Babes in Toyland) puts the comedic duo in a musical Toyland filled with the fairy-tale characters of Mother Goose, where they must save Little Bo Peep and her mother from the villainous Barnaby.
"A film par excellence for children. It's packed with laughs and thrills" – Variety
"An authentic children's entertainment and quite the merriest of its kind that Hollywood has turned loose on the nation's screens in a long time." – Andre Sennwald, The New York Times
Director

Gus Meins and Charley Rogers
Starring

Stan Laurel, Oliver Hardy, Virginia Karns, Charlotte Henry, Henry Brandon, Felix Knight
Year

1934
Country

USA
Format

35mm
Running Time

70 minutes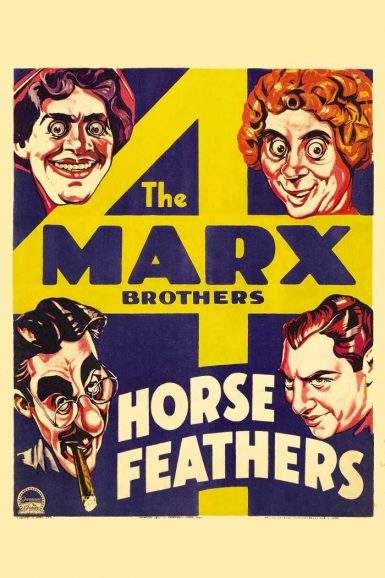 Horse Feathers
In the madcap comedy classic Horse Feathers, the Marx Brothers get a hilarious lesson in higher education. When the new president of Huxley College (Groucho) schemes to bring in professional football players to help win the big game, the ringers turn out to be bumbling bootleggers (Chico & Harpo) and uproarious havoc breaks out across campus.
"The madcap Marxes in one of their maddest screen frolics." – Variety
"The Brothers have never been so chaotic or so aggressively funny." – Time Out
Director

Norman Z. McLeod
Starring

The Marx Brothers, Thelma Todd, David Landau
Year

1932
Country

USA
Format

35mm
Running Time

68 minutes