Christmas at the New Beverly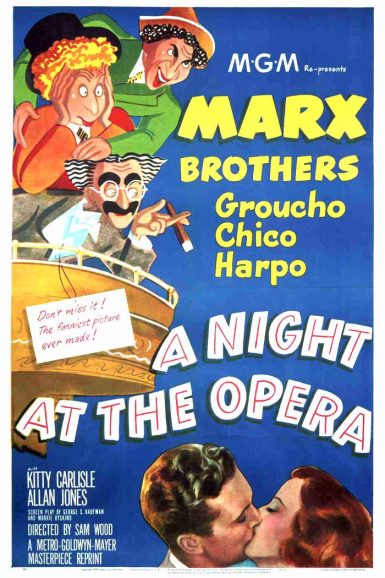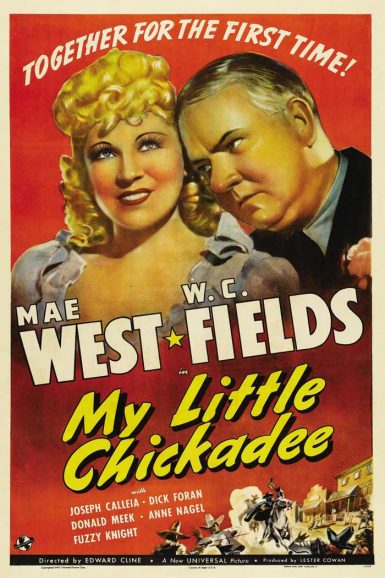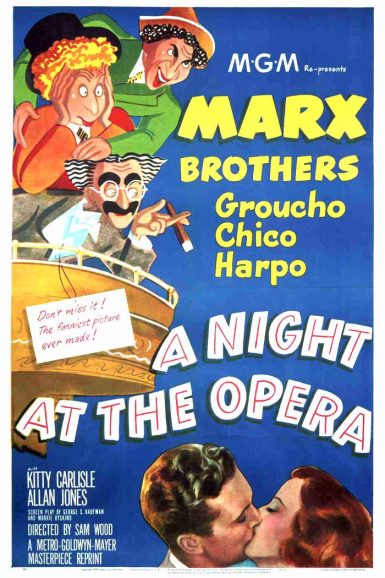 A Night at the Opera
The Marx Brothers take on the high brow with full comedic force in A Night At The Opera. With non-stop wise-acre zingers, antics, gags, and fabulous musical interludes (the brothers' shining stamps), this laugh-a-moment adventure posits Groucho as Otis P. Driftwood, would-be manager and opera producer trying (with Chico and Harpo as co-conspiring stowaway tramps/petty con artists) to kick-start the burgeoning careers and love lives of two young performers, making big Broadway bucks doing it. Playing off both the brothers' humorous and musical talents, this classic harnesses the energy of old-timey vaudeville and plays it uproariously on the biggest Opera stages in the world!
"The loudest and funniest screen comedy of the Winter season." – Andre Sennwald, The New York Times
Director

Sam Wood
Starring

The Marx Brothers, Kitty Carlisle, Margaret Dumont, Allan Jones
Year

1935
Country

USA
Format

35mm
Running Time

96 minutes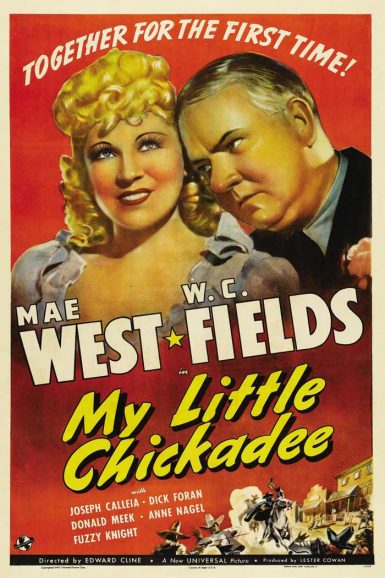 My Little Chickadee
The Belle of the Badlands and her rootin'-tootin' romeo! It's the lafftime of a lifetime as Mae West and W.C. Fields team up in the Wild West with hilarious results in My Little Chickadee. Run out of town, singer Miss Flower Belle Lee (West) tries to outcon a conman (Fields) but gets stuck with him as a husband… and that's only the start of their troubles! It's a laugh-filled adventure packed with ribald zingers, leering innuendos and double entendres, pairing Fields' blustery misanthropy with West's sexy sass for a comedy classic!
Director

Edward F. Cline
Starring

Mae West, W.C. Fields, Joseph Calleia, Dick Foran, Ruth Donnelly, Margaret Hamilton, Donald Meek
Year

1940
Rated

Approved
Country

USA
Format

35mm
Running Time

83 minutes