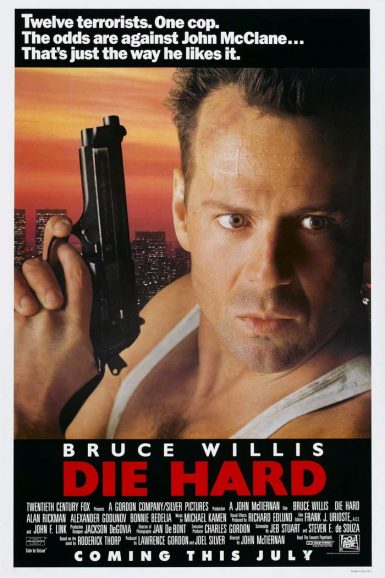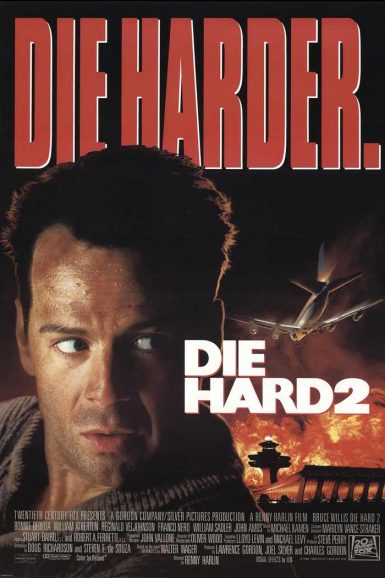 Die Hard
Die Hard 2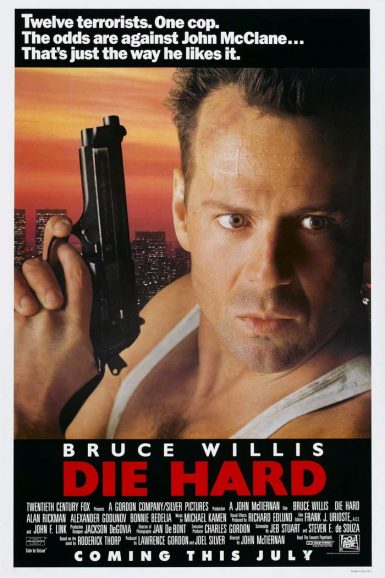 Die Hard
When our allotment of advance tickets has sold out online, please note that additional tickets will be available to purchase at the door each night of the show, first come, first served.
40 stories of sheer adventure best experienced projected in 35mm! John McTiernan's Die Hard is a stone cold action classic, igniting a blockbuster film franchise and decades of imitators. Bruce Willis is New York City detective John McLane, the lone hope for a Los Angeles high-rise of hostages seized by terrorists on Christmas Eve. The odds are against him and that's just the way he likes it.
"Die Hard is as high tech, rock hard and souped up as an action film can be" – Variety
"With such relentless energy and smashing special-effects extravagance, Die Hard turns out to be everything action-genre fans, and Bruce Willis's relieved investors, might have hoped for." – Caryn James, The New York Times
View a collection of Die Hard lobby cards on the New Beverly forum.
Director

John McTiernan
Starring

Bruce Willis, Alan Rickman, Reginald VelJohnson, Paul Gleason, Alexander Godunov, Bonnie Bedelia
Year

1988
Rated

R
Country

USA
Format

35mm
Running Time

132 minutes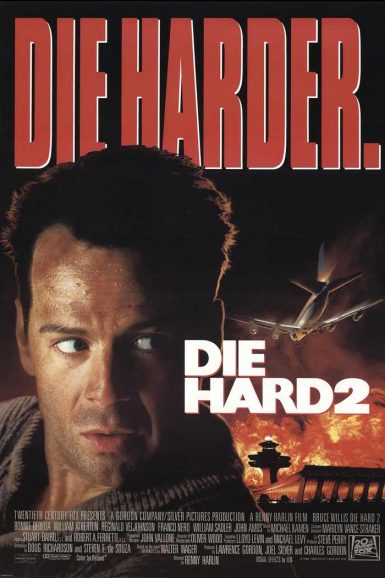 Die Hard 2
Lightning strikes twice this holiday season! Prepare to DIE HARDER with the explosively entertaining, over-the-top sequel to the action-packed classic! On a snowy Christmas Eve, off-duty detective John McClane (Bruce Willis) is looking forward to a quiet celebration with the family. But when he arrives at Dulles International Airport to pick up his wife, he'll have to thwart a terrorist takeover before his wife's flight circling overhead runs out of fuel.
"It will surprise no one who saw the first Die Hard that the heart and soul of the new film is Bruce Willis, who this time is even better." – Janet Maslin, The New York Times
"It's rambunctiously entertaining, a loop-de-loopy bumper car ride through a firecracker sky, all bright lights, sonic booms and impossible heroics." – Rita Kempley, Washington Post
"With flawless technical collaboration, Harlin gets airport control towers and dark New England churches to look rich and brooding for his mostly nighttime action scenes; his fireballs detonate with hell's own roar, his stunts may be hilarious but they're show-stoppers" – Sheila Benson, Los Angeles Times
"This is one of those thrillers, like the Indiana Jones series, that I categorize as Bruised Forearm Movies, because when the movie is over your forearm is black-and-blue from where your date has grabbed it during the moments of suspense." – Roger Ebert
Director

Renny Harlin
Starring

Bruce Willis, Bonnie Bedelia, Reginald VelJohnson, William Atherton, Franco Nero, William Sadler, John Amos, Dennis Franz
Year

1990
Rated

R
Country

USA
Format

35mm
Running Time

124 minutes