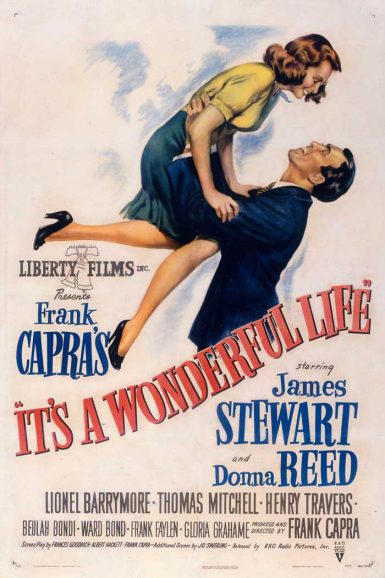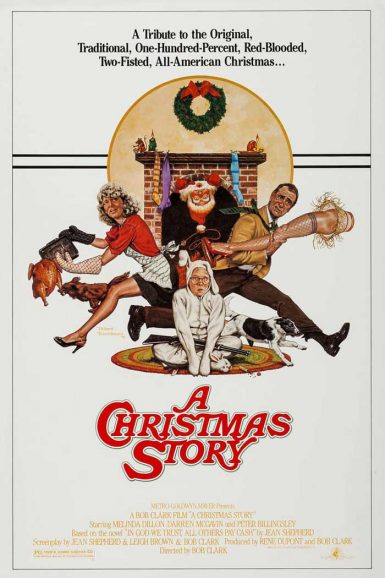 It's A Wonderful Life
A Christmas Story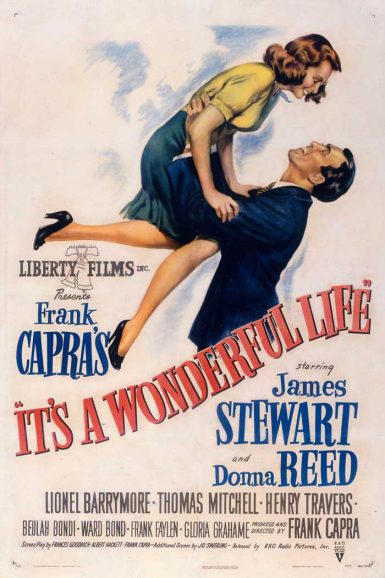 It's A Wonderful Life
While our allotment of advance tickets has sold out online, additional tickets will be available to purchase at the door each night of the show, first come, first served.
After a lifetime of helping others, it's George Bailey (James Stewart) who now needs saving. Clarence (Henry Travers), a prospective guardian angel, descends from Heaven to intervene in George's potential suicide after he's pushed to the brink of personal ruin. Having witnessed all of the heroic and charitable acts he has accomplished over the course of his life, Clarence transports George to an alternate timeline in which he never existed, and he subsequently realizes the impact his actions had on both his family and community. With a renewed sense of self-worth and duty to his loved ones, George must go find what awaits him back home with the firm appreciation that It's a Wonderful Life.
"Director Capra's inventiveness, humor and affection for human beings keep it glowing with life and excitement." – TIME Magazine
"What is remarkable about It's a Wonderful Life is how well it holds up over the years; it's one of those ageless movies, like Casablanca or The Third Man, that improves with age. Some movies, even good ones, should only be seen once. When we know how they turn out, they've surrendered their mystery and appeal. Other movies can be viewed an indefinite number of times. Like great music, they improve with familiarity. It's a Wonderful Life falls in the second category." – Roger Ebert
Check out a full set of It's A Wonderful Life lobby cards on the New Beverly forum.
Kim Morgan discusses It's A Wonderful Life on the New Beverly blog.
Director

Frank Capra
Starring

James Stewart, Donna Reed, Lionel Barrymore, Thomas Mitchell, Henry Travers, Beulah Bondi, Frank Faylen
Year

1946
Country

USA
Format

35mm
Running Time

130 minutes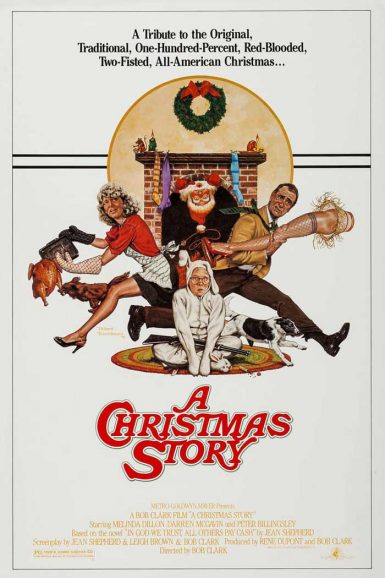 A Christmas Story
It's rare for a director to give us one acknowledged Christmas classic and a downright miracle for making two, polar opposite Yuletide masterpieces. In addition to our annual holiday grindhouse showing of Black Christmas, we're celebrating Bob Clark's beloved family favorite A Christmas Story! As 9 year old Ralphie (Peter Billingsley) pines for a Red Ryder B.B. gun to appear as the perfect gift under the tree, his parents, teacher and even the department store Santa all warn: "You'll shoot your eye out."
"There is a real knowledge of human nature beneath the comedy. 4 stars." – Roger Ebert
Mental Floss writes 12 Things You Might Not Know About A Christmas Story (Even Though You've Seen It 90 Times).
Check out a collection of A Christmas Story lobby cards on the New Beverly forum.
Director

Bob Clark
Starring

Peter Billingsley, Melinda Dillon, Darren McGavin
Year

1983
Rated

PG
Country

USA
Format

35mm
Running Time

93 minutes