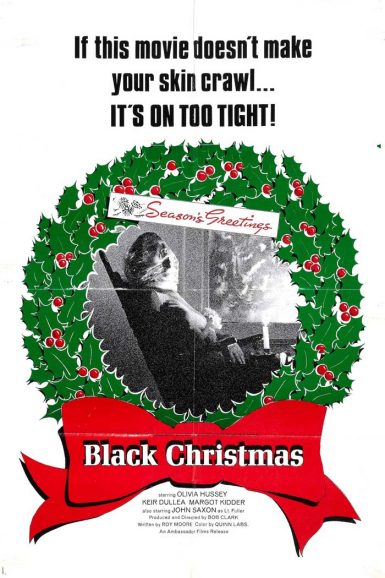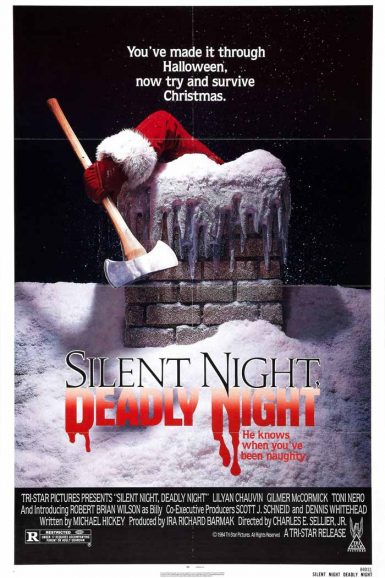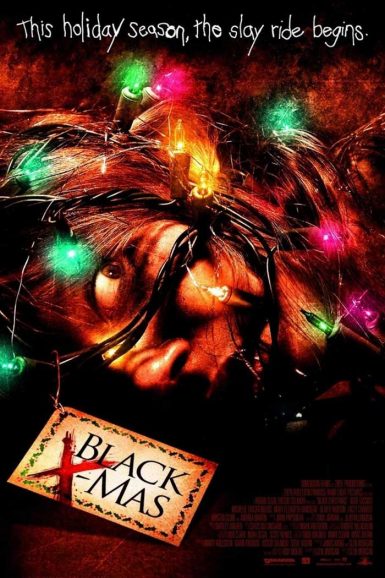 Black Christmas
Silent Night, Deadly Night
Black Christmas (2006)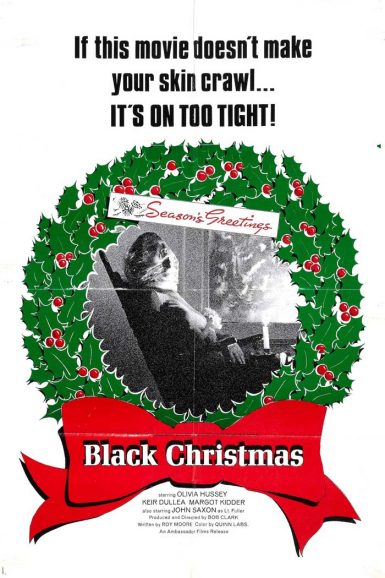 Black Christmas
Our yearly gathering of film lovers, friends and family to watch and celebrate the greatest holiday nightmare to ever hit the Grindhouse! In Bob Clark's proto-slasher masterwork Black Christmas, a stranger terrorizes a sorority house with dangerous offerings and obscene phone calls over Christmas break. But the horror may be closer to home than anyone expects.
View a collection of Black Christmas lobby cards on the New Beverly forum.
Ariel Schudson discusses Black Christmas on the New Beverly blog.
Director

Bob Clark
Starring

Olivia Hussey, Keir Dullea, Margot Kidder, John Saxon, Marian Waldman, Andrea Martin, James Edmond, Doug McGrath, Art Hindle, Lynne Griffin
Year

1974
Rated

R
Country

Canada
Format

35mm
Running Time

98 minutes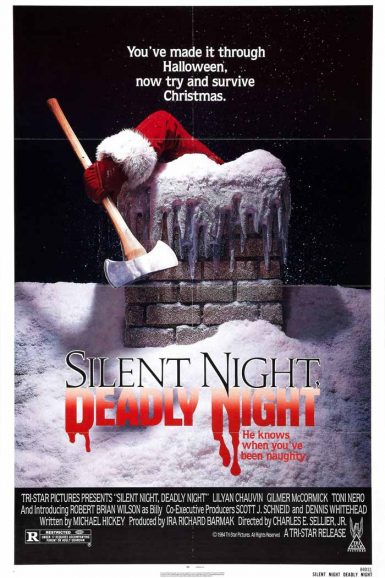 Silent Night, Deadly Night
Ten years after seeing his parents brutally slaughtered, a traumatized teen leaves his orphanage home, gets a job at the local toy store and goes on a murderous rampage dressed as Santa Claus in the outrageously un-PC slasher Silent Night, Deadly Night. Family groups, politicians and critics protested while Fangoria fans cheered this blood-drenched holiday treat for naughty boys & girls.
"Sick and sleazy and mean spirited. Shame on you." – Gene Siskel
Director

Charles E. Sellier, Jr.
Starring

Lilyan Chauvin, Gilmer McCormick, Toni Nero, Robert Brian Wilson
Year

1984
Rated

R
Country

USA
Format

35mm
Running Time

79 minutes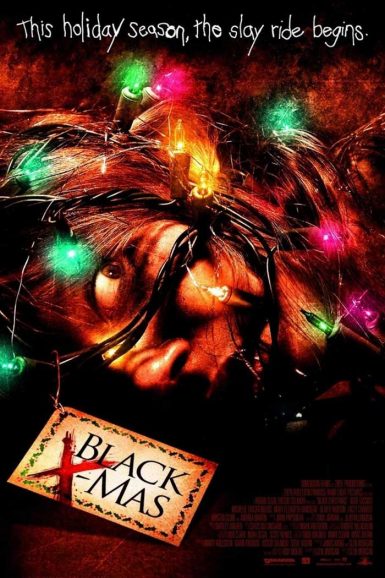 Black Christmas (2006)
Terror comes home for a Black Christmas when a group of sorority sisters get stalked & slashed while snowed in over holiday break in this gruesome remake of the seminal slasher. Diving deep into a jaundiced killer's dark history, this update diverges dramatically from the original to show the hateful creation and horrific backstory that turned a boy into a deranged maniac. Starring Katie Cassidy, Michelle Trachtenberg, Mary Elizabeth Winstead and Lacey Chabert.
"A surprisingly memorable creepfest that fleshes out the characters' backstories while adding a heaping helping of blacker-than-pitch humor to the proceedings." – Marc Savlov, Austin Chronicle
Director

Glen Morgan
Starring

Katie Cassidy, Michelle Trachtenberg, Mary Elizabeth Winstead, Lacey Chabert, Andrea Martin, Robert Mann, Dean Friss
Year

2006
Country

USA/Canada
Format

35mm
Running Time

90 minutes