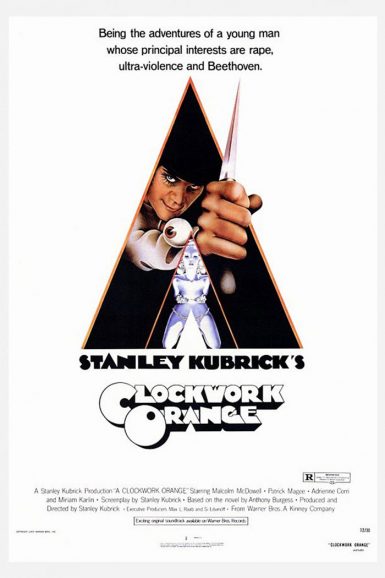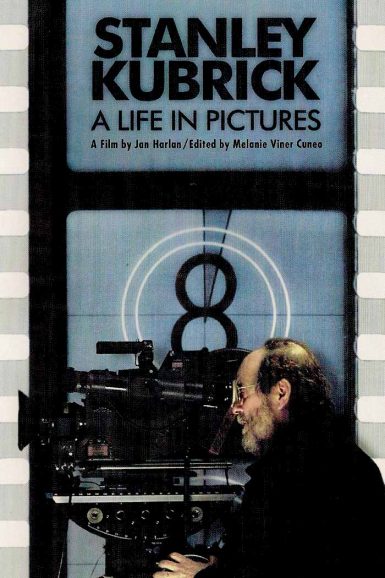 A Clockwork Orange
Stanley Kubrick: A Life in Pictures
Buy Tickets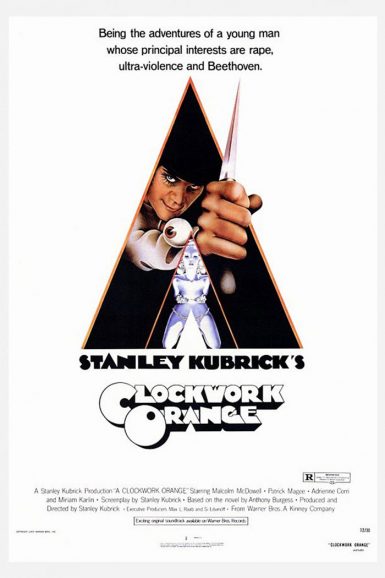 A Clockwork Orange
Kubrick followed 2001 with this uncanny vision of ultra-violence, A Clockwork Orange, setting the bar for psychotronic storytelling with the unforgettable musical sequences, milk-and-phallus-soaked sexual imagery and dystopian themes. Centered on the charismatic lead performance of Malcolm McDowell as the droog-leader-rapist-Beethoven-superfan Alex DeLarge, the film follows his kaleidoscopic trajectory from perpetrator to victim, explicated wonderfully by Kubrick's unrivaled sense of irony. The film's release generated unprecedented controversy and drew condemnations and calls for violence. In an unprecedented display of power, the director himself pulled the film from British screens and kept it off for years.
"A merciless, demoniac satire in the future imperfect." – Time Magazine
"So be warned. Kubrick never plays it safe. A Clockwork Orange is a mind shattering experience with its exaggerated violence and outrageous vulgarity." – New York Daily News
"A Clockwork Orange is a brilliant nightmare. Stanley Kubrick's latest film takes the heavy realities of the 'do-your-thing' and 'law-and-order' syndromes, runs them through a cinematic centrifuge, and spews forth the commingled comic horrors of a regulated society. Uncomfortably proximate, disturbingly plausible and obliquely resolved, the film employs outrageous vulgarity, stark brutality and some sophisticated comedy to make an opaque argument for the preservation of respect for man's free will – even to do wrong." – A.D. Murphy, Variety
View a collection of Italian lobby cards for A Clockwork Orange on the New Beverly forum.
Read the Films and Filming cover story about A Clockwork Orange on the New Beverly blog.
Witney Seibold discusses the humor of A Clockwork Orange for the New Beverly blog.
Kim Morgan discusses Anthony Burgess and A Clockwork Orange on the New Beverly blog.
Director

Stanley Kubrick
Starring

Malcolm McDowell, Patrick Magee, Michael Bates, Warren Clarke
Year

1971
Country

UK/USA
Format

35mm
Running Time

136 minutes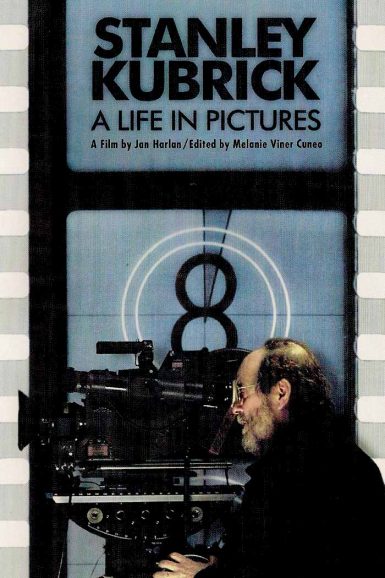 Stanley Kubrick: A Life in Pictures
The definitive Kubrick documentary, A Life In Pictures puts the director's life into rich focus, delving into his career and idiosyncratic personality. Made by his longtime assistant Jan Harlan, this tribute features interviews with collaborators Jack Nicholson, Malcolm McDowell, Arthur C. Clarke, Wendy Carlos, Nicole Kidman and Tom Cruise, plus director-admirers Steven Spielberg, Martin Scorsese, Woody Allen and Alex Cox. It also prominently features his longtime wife Christiane, rare home movies from his youth, unseen behind-the-scenes footage and other archival treasures. Narrated by Cruise, this fair and loving portrait is a must-see for all Kubrick fans and is a fitting companion piece to his essential filmography.
"The definitive documentary on the mercurial, immensely gifted, challenging and usually controversial filmmaker." – David Stratton, Variety
On the New Beverly blog, Ariel Schudson discusses Stanley Kubrick's early career as a photojournalist.
Director

Jan Harlan
Year

2001
Country

USA
Format

35mm
Running Time

142 minutes