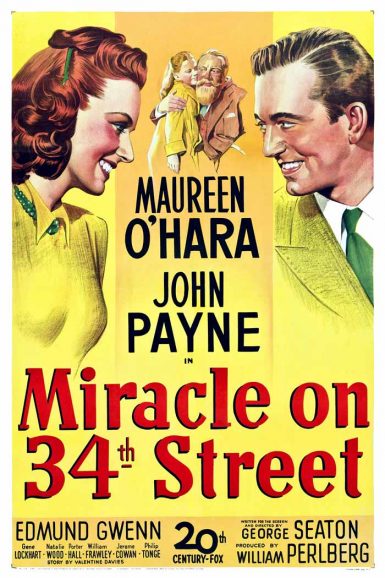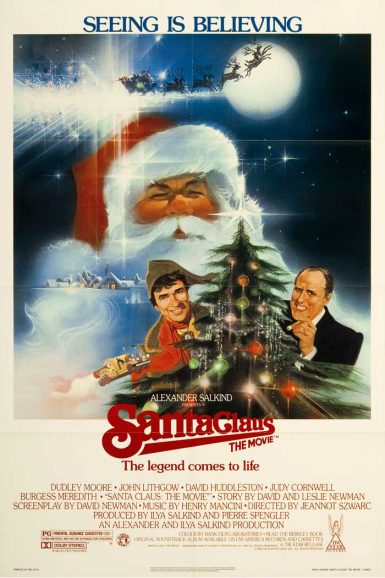 Miracle on 34th Street (1947)
Santa Claus: The Movie
Buy Tickets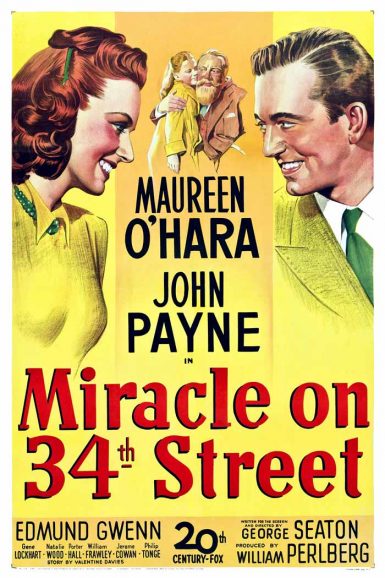 Miracle on 34th Street (1947)
Santa Claus is coming to town in the perennial holiday classic Miracle on 34th Street! When Doris Walker (Maureen O'Hara) hires the benevolent Kris Kringle (Edmund Gwenn) to pose as the Macy's Santa Claus, she could have no idea that he would be the real deal! Saint Nick stirs up Doris' professional and personal life by teaching the company executives the importance of goodwill, and by bonding with her daughter Susan (Natalie Wood) who has grown up with an adversity to fairy tales. Despite his favored reputation, an altercation with a psychologist gets Kris a one-way ticket to an insane asylum. From then on, it's up to attorney Fred Gailey (John Payne) to defend him in a court of law by demonstrating to the cynics and skeptics of New York that Santa Claus exists! Proving Kris to be the real Santa Claus will definitely take a miracle.
"For all those blasé skeptics who do not believe in Santa Claus—and likewise for all those natives who have grown cynical about New York—but most especially for all those patrons who have grown weary of the monotonies of the screen, let us heartily recommend the Miracle on 34th Street. As a matter of fact, let's go further: let's catch its spirit and heartily proclaim that it is the freshest little picture in a long time, and maybe even the best comedy of this year." – Bosley Crowther, The New York Times
View the full set of Miracle on 34th Street lobby cards on the New Beverly forum.
Kim Morgan discusses Miracle on 34th Street on the New Beverly blog.
Director

George Seaton
Starring

Maureen O'Hara, John Payne, Edmund Gwenn, Gene Lockhart, Natalie Wood, Porter Hall, William Frawley
Year

1947
Country

USA
Format

35mm
Running Time

96 minutes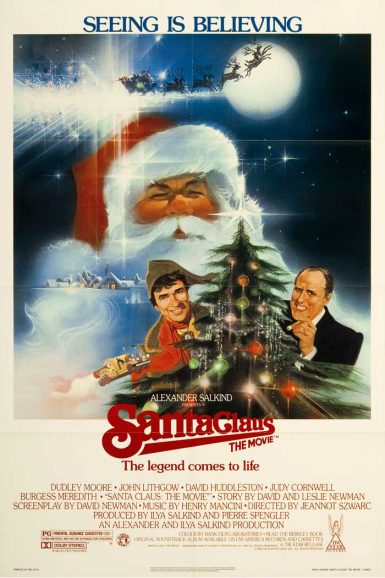 Santa Claus: The Movie
The spirit of Christmas comes to life in a big screen fantasy treat from the team that brought you Superman: The Movie. The festive favorite follows the origins of Santa Claus (David Huddleston) and his flying reindeer and magical workshop across the centuries to modern day New York, when an overeager elf (Dudley Moore) gets mixed up with an evil toy tycoon (John Lithgow) who wants to take over the holiday for his own profit.
Director

Jeannot Szwarc
Starring

David Huddleston, Dudley Moore, John Lithgow, Burgess Meredith, Judy Cornwell
Year

1985
Rated

PG
Country

UK/USA
Format

35mm
Running Time

108 minutes