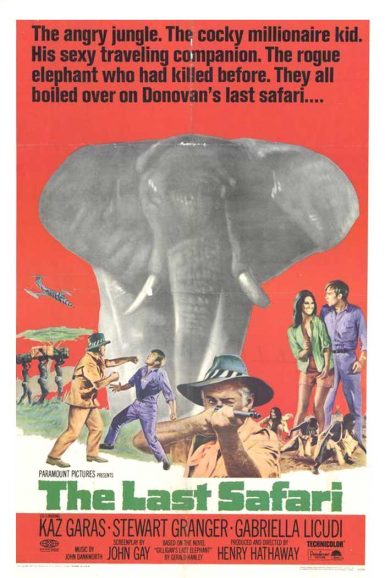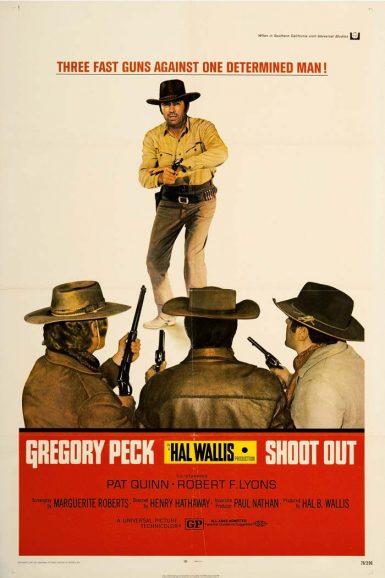 The Last Safari (IB Tech Print)
Not Available on DVD! Vibrant IB Technicolor 35mm print!
Shoot Out
Buy Tickets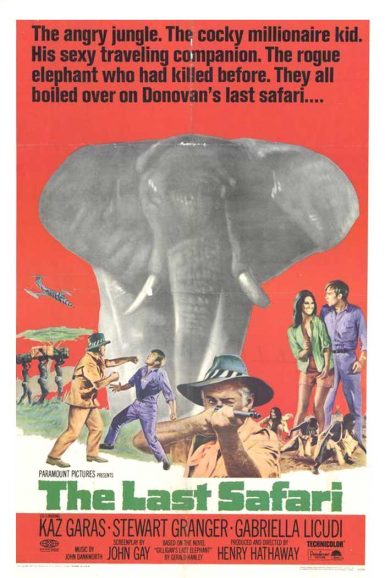 The Last Safari (IB Tech Print)
In Henry Hathaway's thrilling, beautifully-lensed African adventure, a disillusioned big game hunter (Stewart Granger) goes on a final, desperate safari to find and shoot the elephant that killed his friend. Intrigued by the story, a millionaire American and his girlfriend tag along, and tensions rise as the dangerous trek approaches its perilous conclusion.
"A most satisfying film of its kind" – Los Angeles Times
Director

Henry Hathaway
Starring

Kaz Garas, Stewart Granger, Gabriella Licudi, Johnny Sekka
Year

1967
Country

UK
Format

I.B. Technicolor 35mm
Running Time

110 minutes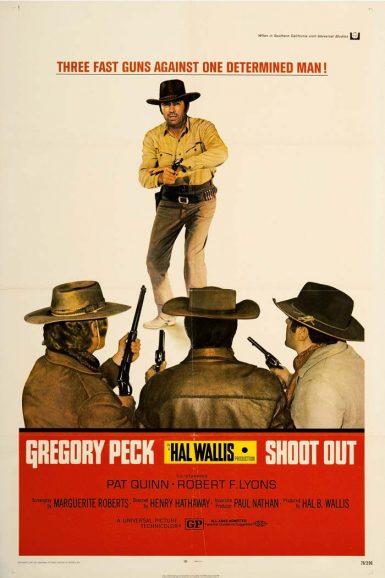 Shoot Out
In this western from director Henry Hathaway, screenwriter Marguerite Roberts and producer Hal Wallis (the team behind John Wayne's True Grit), Gregory Peck is Clay Lomax, a bank robber fresh out of prison, torn between his burning desire for revenge against the man who betrayed him and the newfound responsibility to care for a young girl, who may just be his daughter. With the girl in tow and gunslingers hot on his heels, Lomax is on a ruthless mission where only one man can survive the Shoot Out.
View the full set of lobby cards for Shoot Out on the New Beverly forum.
Quentin Tarantino writes about Shoot Out on the New Beverly blog.
Director

Henry Hathaway
Starring

Gregory Peck, Patricia Quinn, Robert F. Lyons, Susan Tyrrell, Jeff Corey, James Gregory, Rita Gam, John Davis Chandler, Pepe Serna
Year

1971
Country

USA
Format

35mm
Running Time

95 minutes