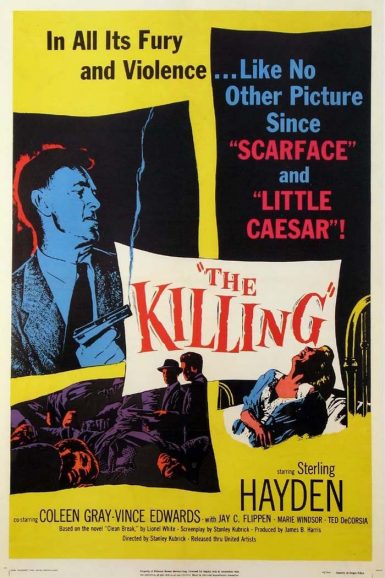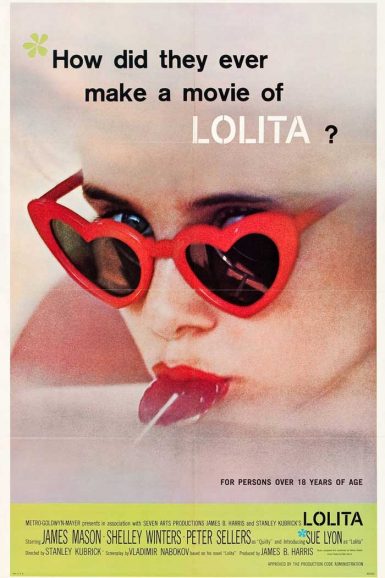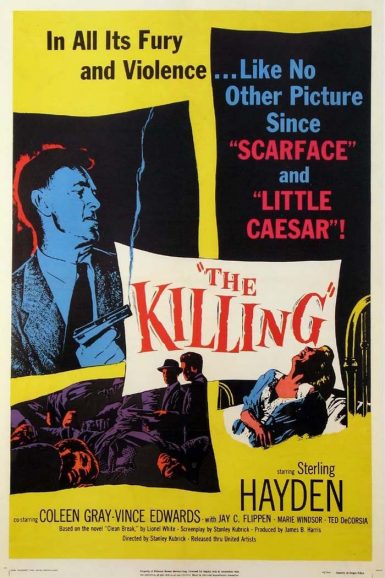 The Killing
One of the craftiest Hollywood noirs of the 50's, The Killing signaled Kubrick's arrival as an undeniably important director. Made when he was only 27, Kubrick shows remarkable confidence and command on this taught genre piece. Veteran criminal Johnny Clay (Sterling Hayden) plans a racetrack heist as meticulous as the director himself. He and his desperate crew each have their own reasons for the money, of course, with their own part in the plan. The clockwork crime film unfolds with sharp precision, underscoring the tightwire tension and thematic alienation. A significant influence on Tarantino's Reservoir Dogs and every decent heist film since, Kubrick's third feature is essential for understanding both the director and film history.
"If you believe that a good script is a succession of great scenes, you can't do better than this." – Eddie Muller
"At 27 Writer-Director Stanley Kubrick, in his third full-length picture, has shown more audacity with dialogue and camera than Hollywood has seen since the obstreperous Orson Welles went riding out of town on an exhibitors' poll." – Time Magazine
"Stanley Kubrick considered The Killing to be his first mature feature, after a couple of short warm-ups. He was 28 when it was released, having already been an obsessed chess player, a photographer for Look magazine and a director of "March of Time" newsreels. It's tempting to search here for themes and a style he would return to in his later masterpieces, but few directors seemed so determined to make every one of his films an individual, free-standing work. Seeing it without his credit, would you guess it was by Kubrick? Would you connect Dr. Strangelove with Barry Lyndon?" – Roger Ebert
View the full set of The Killing lobby cards on the New Beverly forum.
Ariel Schudson discusses The Killing on the New Beverly blog.
Director

Stanley Kubrick
Starring

Sterling Hayden, Coleen Gray, Vince Edwards, Jay C. Flippen, Marie Windsor, Elisha Cook Jr., Timothy Carey
Year

1956
Rated

Approved
Country

USA
Format

35mm
Running Time

85 minutes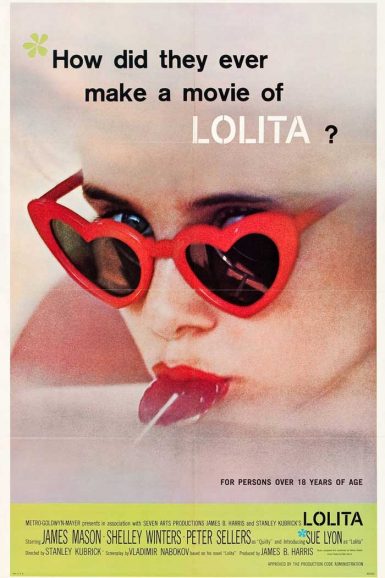 Lolita
Sandwiched between Stanley Kubrick's masterworks Spartacus and Dr. Strangelove, the charcoal black comedy Lolita (1962) eschews Kubrick's usual wide angle camerawork, patterns that fill up the frame, or the symbolism he often employed that hides in plain sight – for what has proved to be his most conventional storytelling effort of his luminous film canon. When Humbert Humbert (James Mason) accepts a lodging invitation, and later, a hand written marriage proposal from Charlotte Haze (Shelly Winters), a woman he finds beneath him socially, physically and culturally, just to be close to Charlotte's precocious under age daughter Lolita (Sue Lyon), his obsession with her blooming sexuality has tragic implications that forever alters their lives. Kubrick coaxes strong performances, while deftly maneuvering around the taboo at the center of the Nabokov novel, with emphasis on the dialogue, innuendo, and the dark comedy that is born out of Humbert's lust, guilt, jealousy and paranoia over Lolita. Peter Sellers shines in a Golden Globe nominated performance as Clare Quilty, a man who shares the same obsessive pedophilic machinations as Humbert.
Flavorwire lists 20 Things You Didn't Know About Stanley Kubrick's Lolita.
View the full set of Lolita lobby cards on the New Beverly forum.
Kim Morgan discusses Lolita on the New Beverly blog.
Director

Stanley Kubrick
Starring

James Mason, Shelley Winters, Sue Lyon, Gary Cockrell
Year

1962
Rated

Approved
Country

UK/USA
Format

35mm
Running Time

152 minutes