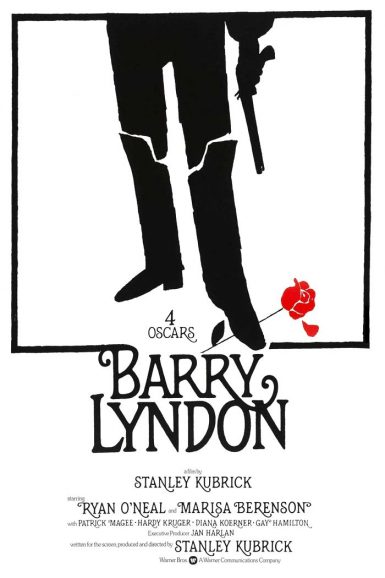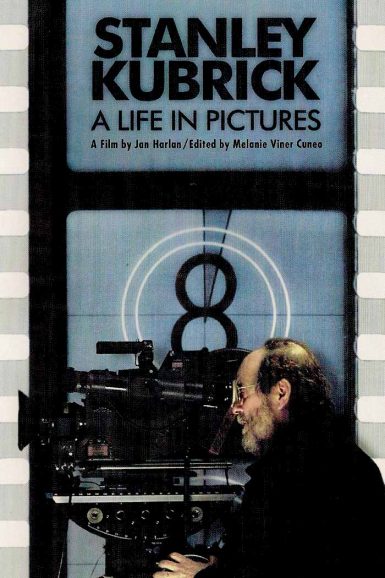 Barry Lyndon
Stanley Kubrick: A Life in Pictures
Buy Tickets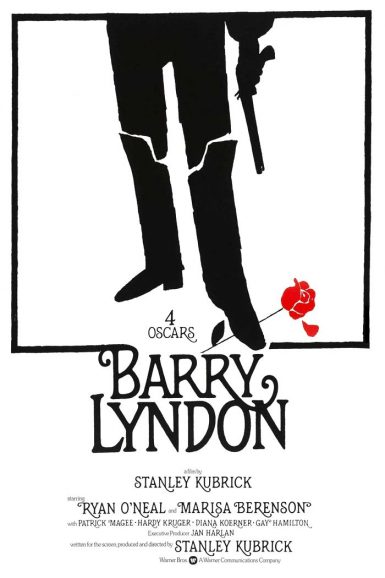 Barry Lyndon
Looking at any other director's work, you'd be understandably perplexed seeing this sumptuous adaptation of William Thackeray's 19th century novel sandwiched in their filmography between an ultra-violent satire on dystopian youth (A Clockwork Orange, 1971) and a horror epic of a bestselling Stephen King novel (The Shining, 1980). But with pantheon auteur Stanley Kubrck, it simply seems business as usual. Set in the mid-1700s, Kubrick follows a young Irish rogue (Ryan O'Neal) joining the British military and his misadventures on the continent. His unhappy marriage to Lady Lyndon (Marisa Berenson) is rife with family misfortune, economic insecurity, adulterous love affairs, gambling debts, duels and alcoholic dissolution. Initially, the film received mixed reviews and lukewarm box office, but Barry Lyndon is now considered one of Kubrick's finest achievements. Meticulous production design effortlessly transports the viewer to another era. Cinematographer John Alcott described the use of candlelight to illuminate interior sequences as leaving one ballroom's high ceiling blackened with soot before the end of the day's filming. With a sterling supporting cast, including Patrick Magee, Hardy Kruger, Leon Vitali and Andre Morell. A winner of four Oscars, including Best Cinematography and Best Art Direction, and critic Roger Ebert hailed it as "one of the most beautiful films ever made."
"I'm not sure if I can have a favorite Kubrick picture, but somehow I keep coming back to Barry Lyndon." – Martin Scorsese
"Stanley Kubrick's magisterial Thackeray adaptation now stands as one of his greatest and most savagely ironic films, not to mention one of the few period pieces on celluloid so transporting that it seems to predate the invention of cameras." – Jim Ridley, Village Voice
View the full set of US lobby cards for Barry Lyndon on the New Beverly forum.
Read a December 1975 TIME magazine cover story on Barry Lyndon on the New Beverly blog.
Kim Morgan discusses Barry Lyndon on the New Beverly blog.
Director

Stanley Kubrick
Starring

Ryan O'Neal, Marisa Berenson, Patrick Magee, Hardy Krüger, Steven Berkoff
Year

1975
Rated

PG
Country

UK/USA/Ireland
Format

35mm
Running Time

184 minutes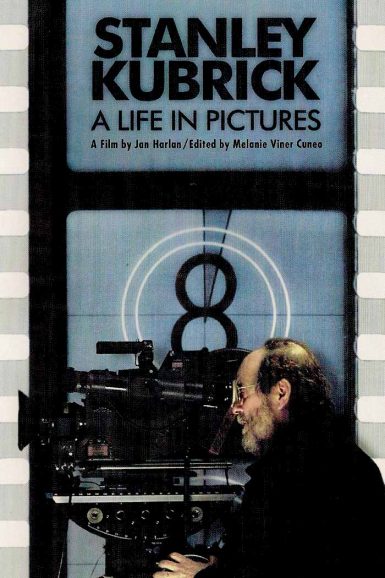 Stanley Kubrick: A Life in Pictures
The definitive Kubrick documentary, A Life In Pictures puts the director's life into rich focus, delving into his career and idiosyncratic personality. Made by his longtime assistant Jan Harlan, this tribute features interviews with collaborators Jack Nicholson, Malcolm McDowell, Arthur C. Clarke, Wendy Carlos, Nicole Kidman and Tom Cruise, plus director-admirers Steven Spielberg, Martin Scorsese, Woody Allen and Alex Cox. It also prominently features his longtime wife Christiane, rare home movies from his youth, unseen behind-the-scenes footage and other archival treasures. Narrated by Cruise, this fair and loving portrait is a must-see for all Kubrick fans and is a fitting companion piece to his essential filmography.
"The definitive documentary on the mercurial, immensely gifted, challenging and usually controversial filmmaker." – David Stratton, Variety
On the New Beverly blog, Ariel Schudson discusses Stanley Kubrick's early career as a photojournalist.
Director

Jan Harlan
Year

2001
Country

USA
Format

35mm
Running Time

142 minutes