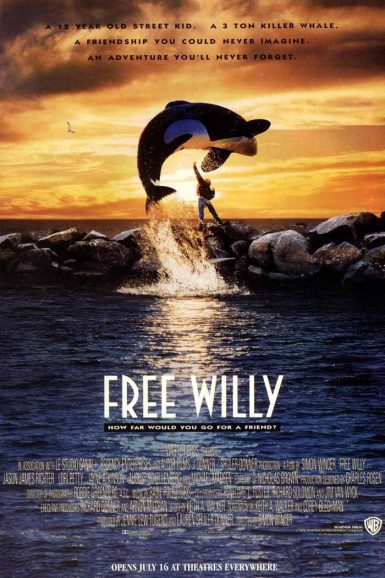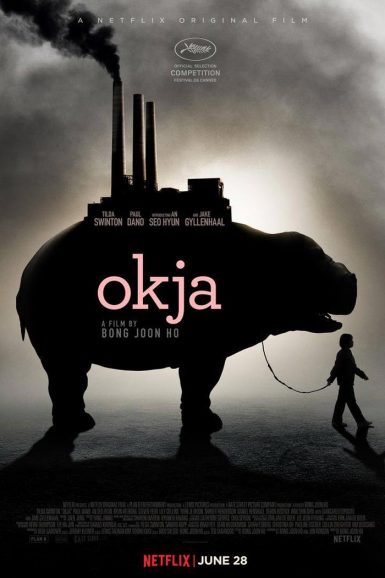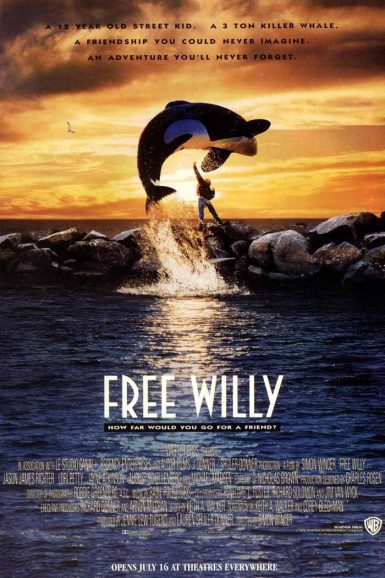 Free Willy
A young boy and an orca become best of friends in the 1993 family film Free Willy. The rebellious boy, Jesse, is placed with a new foster family and, through a kind of juvenile probation, meets Willy at an adventure park in the Pacific Northwest. Willy has been stolen from his family in the ocean at the behest of a greedy park owner, and Jesse, after befriending him, sets about trying to help him regain his freedom. Heartwarming as all get out, Free Willy went on to spawn multiple sequels, but none were able to meet the crowd-pleasing heights of the original.
"Free Willy works its way around the physical reality of its animal lead, and somehow becomes one of the summer's best family pictures." – Roger Ebert
"Free Willy is an exhilarating drama of boy and nature that unabashedly pulls at the heart strings. Thankfully, its creators know just what to do emotionally and technically to pull off this old-fashioned sentimental yarn. It is a highly enjoyable whirlwind of images and feelings with enormous family appeal" – Leonard Klady, Variety
View a collection of Free Willy stills & lobby cards on the New Beverly forum.
Director

Simon Wincer
Starring

Jason James Richter, Lori Petty, Jayne Atkinson, August Schellenberg, Michael Madsen, Michael Ironside
Year

1993
Rated

PG
Country

USA
Format

35mm
Running Time

112 minutes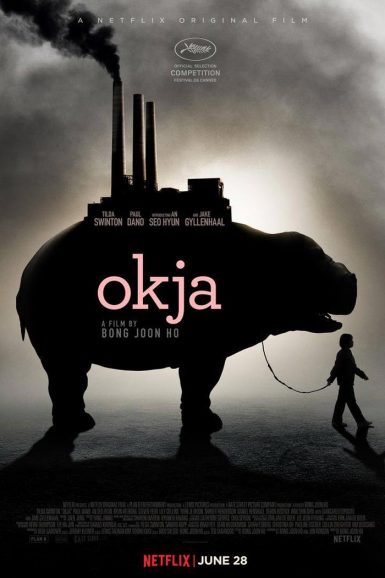 Okja
BACK BY POPULAR DEMAND!
SPECIAL 35MM PRINT MADE EXCLUSIVELY FOR THE NEW BEVERLY!!
In the powerful new epic from South Korean auteur Bong Joon Ho (Snowpiercer, The Host), a young girl risks everything in her unwavering mission to save the gentle giant she raised, a massive animal named Okja that's caught in the crossfire between animal activism, corporate greed and scientific ethics. Featuring vibrant cinematography by Darius Khondji, lifelike visual effects work and a stellar all-star supporting cast including Tilda Swinton, Jake Gyllenhaal, Lily Collins, Giancarlo Esposito, Paul Dano and more, Okja demands to be seen on the big screen.
"Of all the filmmakers out there in the last 20 years, [Bong Joon Ho] has something that [1970s] Spielberg has. There is this level of entertainment and comedy in his films." – Quentin Tarantino
"Gorgeous and moving and thrilling and funny and inventive and unexpected. It's why Bong is a visionary among his peers. And, my god, it's why we go to the movies." – Gregory Ellwood, Collider
"Shot in bright, cinematic widescreen by DP Darius Khondji, this Netflix-produced feature belongs on the big screen" – Peter Debruge, Variety
"Okja is a buoyant, messy delight of a film, clever and rousing and full-hearted. I laughed; I cried; I chose to forego meat at lunch." – Richard Lawson, Vanity Fair
Director

Bong Joon Ho
Starring

An Seo Hyun, Tilda Swinton, Jake Gyllenhaal, Lily Collins, Giancarlo Esposito, Paul Dano, Devon Bostick, Shirley Henderson, Steven Yeun
Year

2017
Country

South Korea/USA
Format

35mm
Running Time

120 minutes