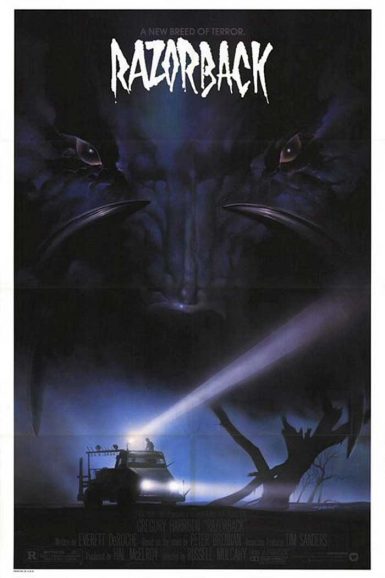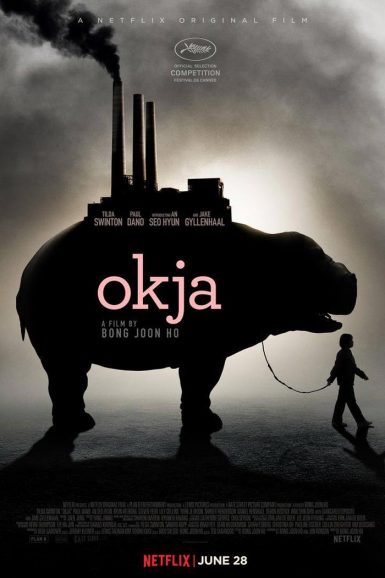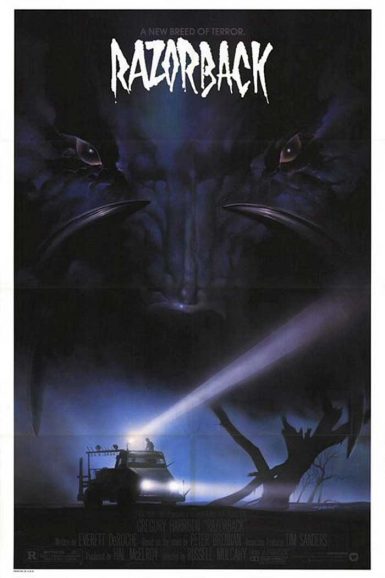 Razorback
In Russell Mulcahy's dreamlike, ultra-stylized Jaws of the outback, a giant Razorback boar roams the dusty landscape in a voracious search for human flesh. It's man versus beast in a desperate fight for survival as a grief-stricken husband (Gregory Harrison) and the grandfather (Bill Kerr) of one of Porky's dinners use their burning desire for revenge as fuel for the ultimate big game hunt. Featuring exquisite cinematography by Dean Semler (The Road Warrior) and a haunting score by Icehouse frontman Iva Davies, Razorback is a stunning Ozploitation classic expertly helmed by pioneering music video director Mulcahy.
Director

Russell Mulcahy
Starring

Gregory Harrison, Arkie Whiteley, Bill Kerr, Chris Haywood
Year

1984
Rated

R
Country

Australia
Format

35mm
Running Time

95 minutes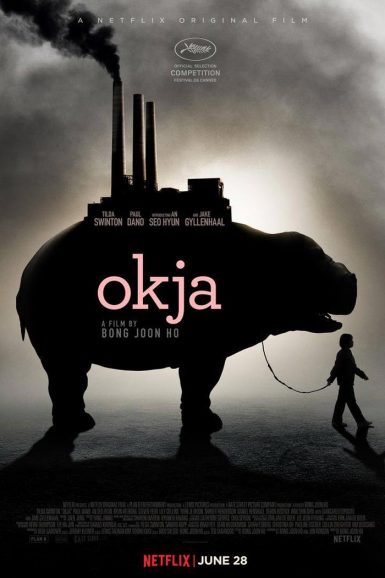 Okja
BACK BY POPULAR DEMAND!
SPECIAL 35MM PRINT MADE EXCLUSIVELY FOR THE NEW BEVERLY!!
In the powerful new epic from South Korean auteur Bong Joon Ho (Snowpiercer, The Host), a young girl risks everything in her unwavering mission to save the gentle giant she raised, a massive animal named Okja that's caught in the crossfire between animal activism, corporate greed and scientific ethics. Featuring vibrant cinematography by Darius Khondji, lifelike visual effects work and a stellar all-star supporting cast including Tilda Swinton, Jake Gyllenhaal, Lily Collins, Giancarlo Esposito, Paul Dano and more, Okja demands to be seen on the big screen.
"Of all the filmmakers out there in the last 20 years, [Bong Joon Ho] has something that [1970s] Spielberg has. There is this level of entertainment and comedy in his films." – Quentin Tarantino
"Gorgeous and moving and thrilling and funny and inventive and unexpected. It's why Bong is a visionary among his peers. And, my god, it's why we go to the movies." – Gregory Ellwood, Collider
"Shot in bright, cinematic widescreen by DP Darius Khondji, this Netflix-produced feature belongs on the big screen" – Peter Debruge, Variety
"Okja is a buoyant, messy delight of a film, clever and rousing and full-hearted. I laughed; I cried; I chose to forego meat at lunch." – Richard Lawson, Vanity Fair
Director

Bong Joon Ho
Starring

An Seo Hyun, Tilda Swinton, Jake Gyllenhaal, Lily Collins, Giancarlo Esposito, Paul Dano, Devon Bostick, Shirley Henderson, Steven Yeun
Year

2017
Country

South Korea/USA
Format

35mm
Running Time

120 minutes