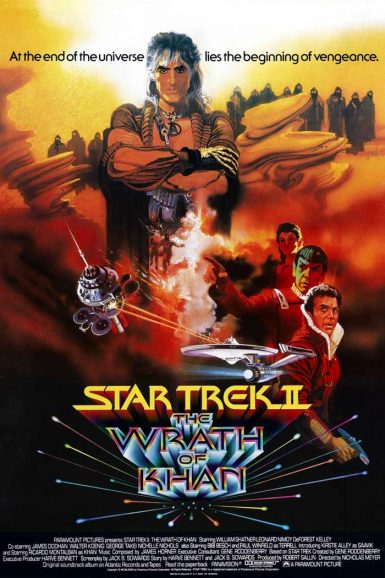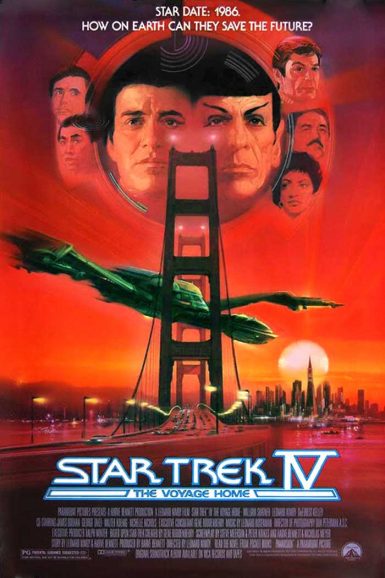 Star Trek II: The Wrath of Khan
Star Trek IV: The Voyage Home
Buy Tickets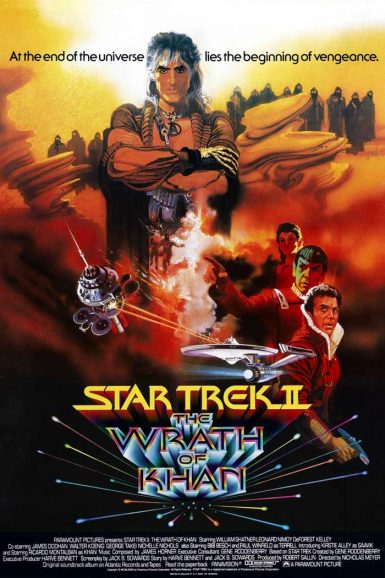 Star Trek II: The Wrath of Khan
Star Trek II: The Wrath of Khan sends James T. Kirk into his ultimate mission as Starfleet commander: How does one face death? Nearing retirement, grounded Admiral Kirk jumps at the chance to get back out into space and observe the new batch running the Enterprise. But when long-exiled uber-mensch Khan threatens his crew (and the known galaxy) with an experimental terraforming apparatus called the Genesis Device, Kirk takes the captain's chair one more time to stop the vengeful Khan and save the Federation. This may be the Enterprise's most hard-fought battle yet, and it will cost them dearly. A sequel to the original series episode "Space Seed," Khan features the terrifyingly theatrical Ricardo Montalban reprising his unforgettable role and embodying Kirk's greatest foe, and perhaps too, his greatest fear. Try not to yell.
Read more about Star Trek II on the New Beverly blog.
Director

Nicholas Meyer
Starring

William Shatner, Leonard Nimoy, DeForest Kelley, James Doohan, Walter Koenig, George Takei, Nichelle Nichols, Ricardo Montalban
Year

1982
Rated

PG
Country

USA
Format

35mm
Running Time

113 minutes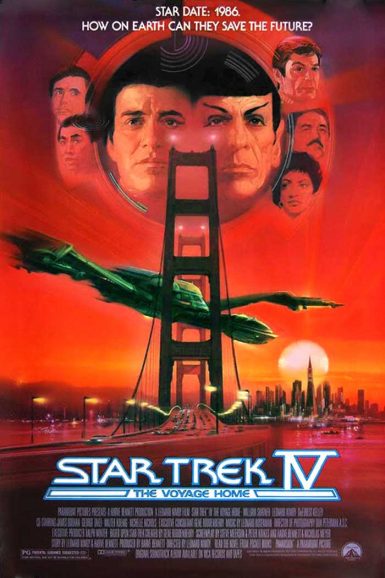 Star Trek IV: The Voyage Home
While the Enterprise crew comes under Federation tribunal for their actions in The Search for Spock, an enormous deep space probe arrives to threaten Earth with catastrophic climate change, and Kirk and co. are the only ones who can save the day in Star Trek IV: The Voyage Home. They have to take a time warp back to the 20th century and bring back extinct humpback whales (in whose language the probe communicates). Their greatest challenge might not be the mission but navigating 1986 San Francisco with its' paper money, punk scene, and Cold War atavism. A breezier, more irreverent Star Trek film, it combines urgent environmental commentary with self-aware humor ("nuclear wessels") to spin an Enterprise adventure unlike any other.
Director

Leonard Nimoy
Starring

William Shatner, Leonard Nimoy, DeForest Kelley, James Doohan, Walter Koenig, George Takei, Nichelle Nichols, Jane Wyatt, Catherine Hicks
Year

1986
Rated

PG
Country

USA
Format

35mm
Running Time

119 minutes