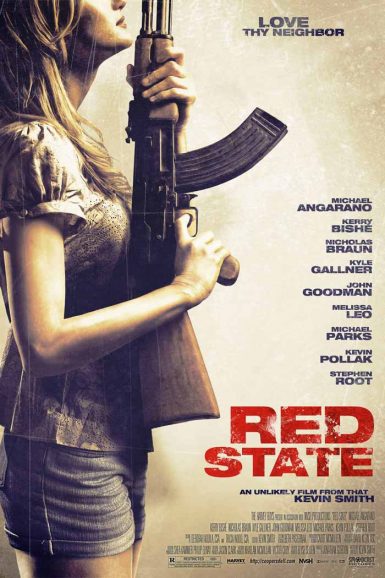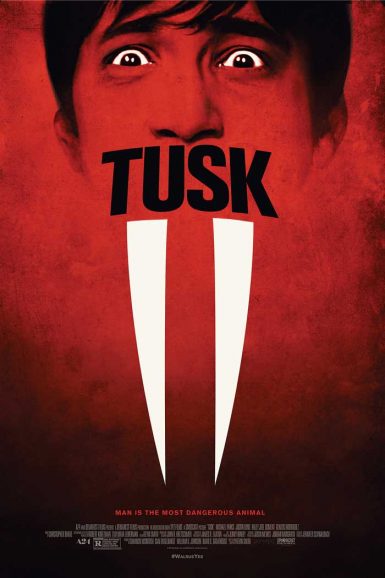 Red State
Tusk (New 35mm Print!)
Brand New, One-Of-A-Kind 35mm Print!
Buy Tickets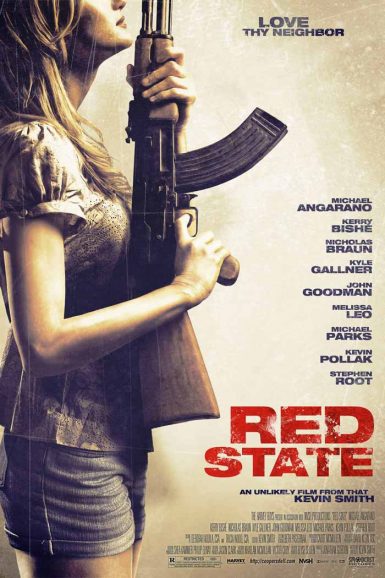 Red State
Kevin Smith writes and directs the controversial and, at the time, out of character action / horror film Red State. Michael Parks stars as Abin Cooper, head of a religious fundamentalist group that cons three teens over the internet into thinking they're going to score with an older woman. Little do they know what they're actually in for, a whole lot of preaching and even more dying at the group's heavily armed compound. Those plans are thrown for a loop, though, by John Goodman and his ATF unit that arrives on the scene at this most inopportune time, leading to a bloody showdown. Violent, political and not exactly funny, Smith makes a cinematic statement with Red State that he's more than just the vulgar humorist audiences know, and that he can also excel outside of his customary genre.
"Kevin Smith's best film ever? If it's not, it's damn close. And if you don't know who Kevin Smith is, don't worry: this film's a blast, Smith fan or no." – Film4
"A subversive little comic horror film that represents a shot across the bow at extreme fundamentalist bigots but hits a few other targets along with them, Red State is cleverly contrarian enough to get a rise out of almost any audience." – Todd McCarthy, The Hollywood Reporter
Director

Kevin Smith
Starring

Michael Angarano, Nicholas Braun, Kyle Gallner, John Goodman, Melissa Leo, Michael Parks, Kevin Pollack, Stephen Root
Year

2011
Rated

R
Country

USA
Format

35mm
Running Time

88 minutes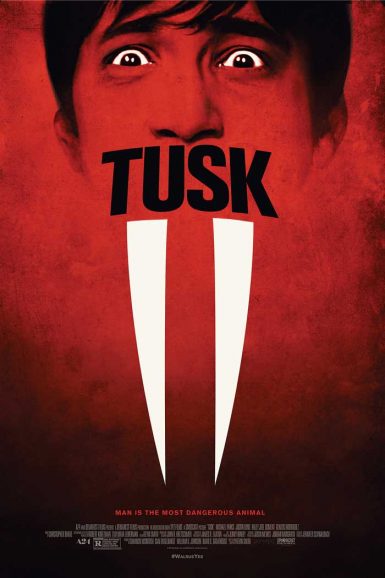 Tusk (New 35mm Print!)
BRAND NEW 35MM PRINT MADE EXCLUSIVELY FOR THESE SHOWS!
An uncompromising tall-tale for the 21st century, Kevin Smith's Tusk divided critics and audiences upon release, but has all the makings of a cult classic. Shock-jock podcaster Wallace (Justin Long) journeys way up into Manitoba to interview an eccentric mariner (Michael Parks), who kidnaps Wallace and submits him to a bloody walrus-reconstruction surgery. His best friend and girlfriend hire an even more bizarre French Canadian ex-detective (Johnny Depp) to find their missing friend in the Great White North. This unexpectedly heartfelt monster movie and Smith-brand raunchy comedy is preposterous in the best way, as it was conceptualized in real time on an episode of Smith's own SModcast. Also, expect a carpet-bombing of Canada jokes.
"Kevin Smith traces the fine line between man and beast in a bizarro midnight movie built around a career-crowning performance from the great Michael Parks." – Scott Foundas, Variety
"A weird, unpredictable movie that still feels like only Smith could have made it." – Eric Kohn, IndieWire
"Michael Parks continues to prove his exceptional talent, versatility and willingness to go all out for whatever role he takes on" – Mark Bell, Film Threat
"Tusk lands close to Human Centipede territory in gross-out-ness – a warning, not a complaint – but it also has a genuinely haunting quality" – Clark Collis, Entertainment Weekly
Director

Kevin Smith
Starring

Michael Parks, Justin Long, Genesis Rodriguez, Haley Joel Osment, Johnny Depp
Year

2014
Rated

R
Country

USA
Format

35mm
Running Time

102 minutes