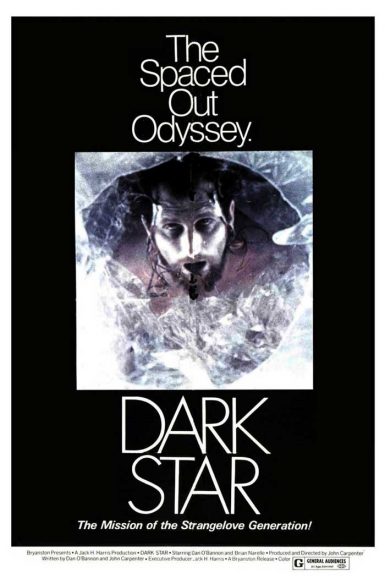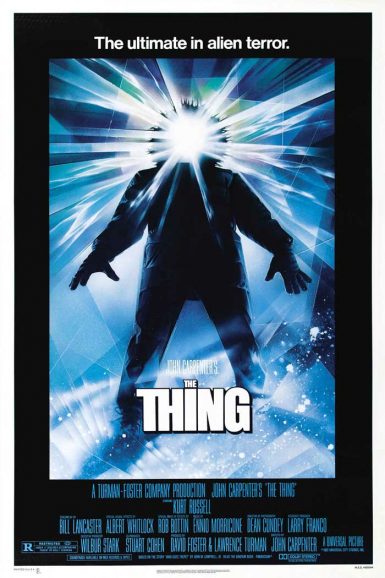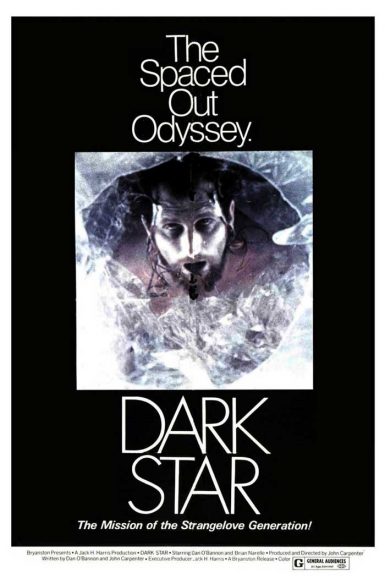 Dark Star
From the spaced-out minds of young John Carpenter and Dan O'Bannon rockets their auspicious debut sci-fi comedy Dark Star. Twenty years into an underfunded deep space mission to obliterate uninhabitable planets, systems begin to degrade aboard the titular vessel, including a commander in suspended animation, a self-aware explosive device which keeps threatening to fulfill its existential purpose, and a mischievous beach-ball-like alien. A charmingly lo-fi mad space odyssey, the lion's share of credit for what's on screen goes to O'Bannon who served as production designer, VFX supervisor, editor, and played the lead role of Sgt. Pinback. Of course, no slouch himself, Carpenter directed, produced, and scored the cult oddity. Hyperspace has never been groovier and more psychedelic than this.
"Dark Star is one of the damnedest science fiction movies I've ever seen, a berserk combination of space opera, intelligent bombs, and beach balls from other worlds." – Roger Ebert
"By introducing human eccentricities into the cold structure of SF, Carpenter creates a vision of the technological future that is both disillusioned and oddly affirmative in its insistence on the unscientific survival of emotional frailty." – Dave Kehr, Chicago Reader
Director

John Carpenter
Starring

Brian Narelle, Carl Kuniholm, Dre Pahich, Dan O'Bannon
Year

1974
Country

USA
Format

35mm
Running Time

82 minutes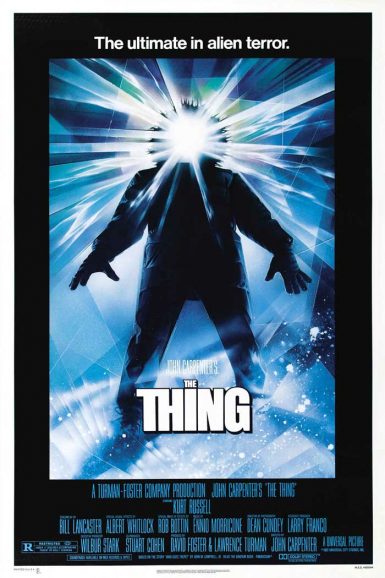 The Thing
As a beautiful black and white Malumute sprints through the pristine snow towards a research station, a Norwegian helicopter fires at it from above in John Carpenter's deliberation on paranoia and trust (or lack thereof), in his horror-thriller-monster-movie remake The Thing, both the cast and the audience get to reconcile in real time – "Who in the hell would shoot at that beautiful dog and why?" The answers come soon enough, and they are as gruesome as they are terrifying, as Kurt Russell leads a strong ensemble cast (Wilford Brimley, David Clennon, Keith David, Richard Dysart, Ricahrd Masur, Peter Maloney, T.K. Carter, Joel Polis, Charles Hallahan, Donald Moffat and Thomas Waites) that fight for their survival against an alien life form that has assimilated into the dog's DNA, and remains alive on a cellular level, even after the dog is incinerated – searching for a living host. With its in-camera special effects that moved the needle forward in that art form, while raising the bar on what remakes should aspire to, The Thing stands as Carpenter's masterpiece, and continues to influence filmmakers both young and old, in this claustrophobic whodunit, paced by Ennio Morricone's atmospherically spooky score.
"A great barf-bag movie" – Roger Ebert
"The scariest movie I ever saw was John Carpenter's The Thing" – John Sayles
"The Thing is a peerless masterpiece of relentless suspense, retina-wrecking visual excess and outright, nihilistic terror." – Adam Smith, Empire Magazine
"Shows more originality, wit and invention than possibly any other film you might call a remake… as influential as Alien for its blend of action, sci-fi and chilling horror." – Film4
View a collection of The Thing lobby cards on the New Beverly forum.
Kim Morgan discusses The Thing on the New Beverly blog.
Garret Mathany interviews actor Thomas G. Waites for the New Beverly blog.
Director

John Carpenter
Starring

Kurt Russell, Keith David, Wilford Brimley, Donald Moffat, Richard Masur, David Clennon, Charles Hallahan,Richard Dysart, T. K. Carter, Peter Maloney, Joel Polis, Thomas G. Waites
Year

1982
Rated

R
Country

USA
Format

35mm
Running Time

109 minutes