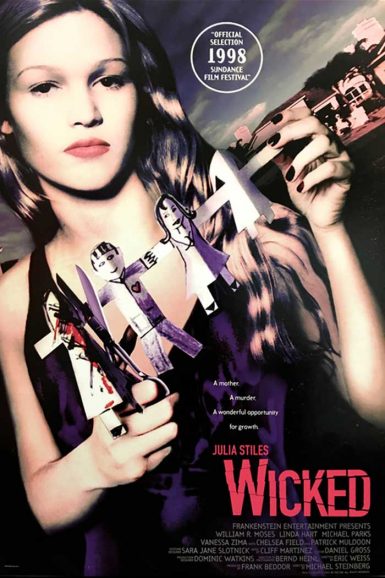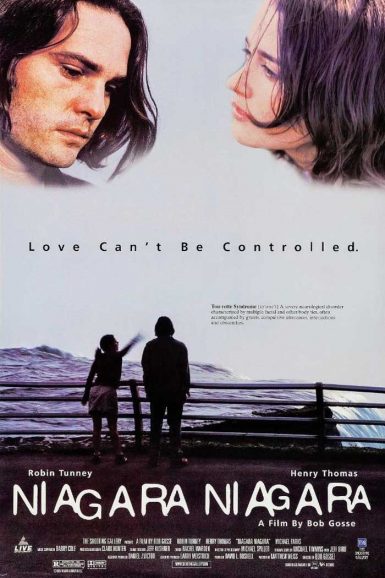 Wicked
Niagara, Niagara
Not Available on DVD!
Buy Tickets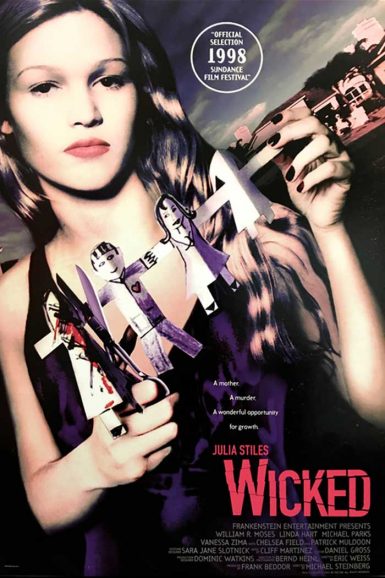 Wicked
A taut De Palma-esque psychological thriller, Wicked exposes the dark dysfunctional underbelly of an outwardly perfect affluent suburbia. Julia Stiles plays your typical teen Ellie Christianson – concerned with boys, school and family. But when her mom is ruthlessly murdered, it unleashes her inner bad girl and she slowly starts to take over wifely duties with good old dad. It's a dark, stylish nightmare full of winding plot twists from Bodies, Rest & Motion director Michael Steinberg.
"Stiles gives a smoldering performance" – Michael Hogan, Vanity Fair
"It was my first lead role, it was pretty exciting. It was the first time I got to go to California. I didn't really start working regularly until a few years later, so it was like this fun project I got to work on, and then I went back to high school and life was pretty much the same." – Julia Stiles
Marc Edward Heuck discusses Wicked on the New Beverly blog.
Director

Michael Steinberg
Starring

Julia Stiles, Louise Myrback, William R. Moses, Chelsea Field, Patrick Muldoon, Michael Parks
Year

1998
Rated

R
Country

USA
Format

35mm
Running Time

88 minutes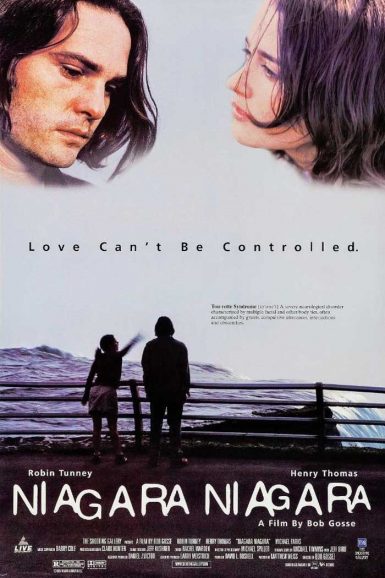 Niagara, Niagara
A dark, eccentric and soulful road romance, Niagara, Niagara is uplifted by stellar performances from Robin Tunney and Henry Thomas as a pair of outsiders whose intense connection hits a tragic downward spiral while on the run, complicated by her increasingly difficult-to-control Tourette's Syndrome tics and outbursts. Along the way, they meet a reclusive old man (Michael Parks) with a heartbreaking story of his own. Tunney won Best Actress at the Venice Film Festival and it's easy to see why – her work here is deep, complex and uncompromising.
"Robin Tunney is sometimes scary, she's so good at conveying her character's torment. And Henry Thomas, who 15 years ago was the little boy in E.T., has developed into a fine actor, able to be quiet and absorbed." – Roger Ebert
Marc Edward Heuck discusses Niagara, Niagara on the New Beverly blog.
Director

Bob Gosse
Starring

Robin Tunney, Henry Thomas, Michael Parks, Stephen Lang
Year

1997
Rated

R
Country

USA/Canada
Format

35mm
Running Time

93 minutes
Upcoming Showtimes
7:30 pm
Wicked
9:30 pm
Niagara, Niagara