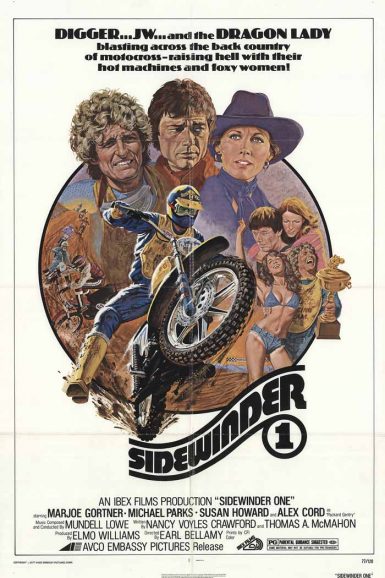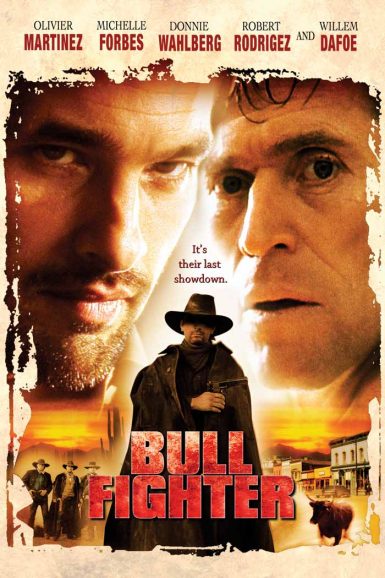 Sidewinder 1
Not Available on DVD!
Bullfighter
Buy Tickets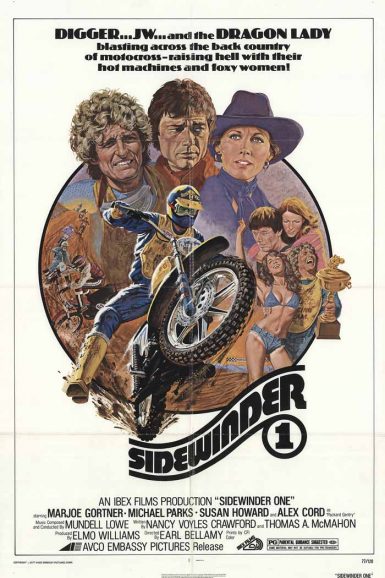 Sidewinder 1
Michael Parks and Marjoe Gortner blast off across the back country of motocross, raising hell with their hot machines and foxy women in Sidewinder 1! Parks plays the tough veteran and Gortner his hotshot assistant, hurtling their dirt bikes at top speed in a daredevil race that could take their lives as they reach for a taste of grit and glory. The first ever motorcross movie is jam-packed with rough and tumble, full-throttled stunt work, '70s machismo and a country score aided by some tasty Eddie Rabbitt tunes.
Marc Edward Heuck discusses Sidewinder 1 on the New Beverly blog.
Director

Earl Bellamy
Starring

Marjoe Gortner, Michael Parks, Susan Howard, Alex Cord, Charlotte Rae, Barry Livingston
Year

1977
Country

USA
Format

35mm
Running Time

97 minutes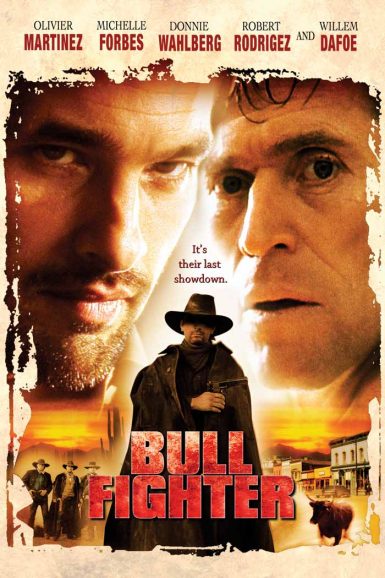 Bullfighter
An eccentric modern day western, Bullfighter follows a drifter (Olivier Martinez) framed for murder and on the run from an unending legion of assassins. It's a mystical and religiously allegorical tale about the timeless war between good and evil, as our wandering hero battles demons from within and without, across a dusty wasteland of violence and deceit. Featuring Michelle Forbes, Donnie Wahlberg, Michael Parks, Jared Harris and Willem Dafoe, plus appearances by Robert Rodriguez and Guillermo del Toro.
Marc Edward Heuck discusses Bullfighter on the New Beverly blog.
Director

Rune Bendixen
Starring

Olivier Martinez, Michelle Forbes, Assumpta Serna, Donnie Wahlberg, Michael Parks
Year

2000
Rated

R
Country

USA
Format

35mm
Running Time

88 minutes