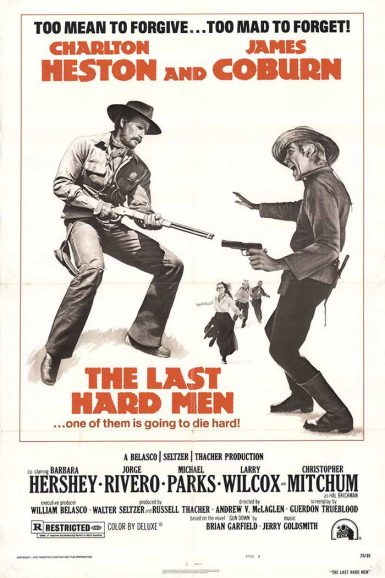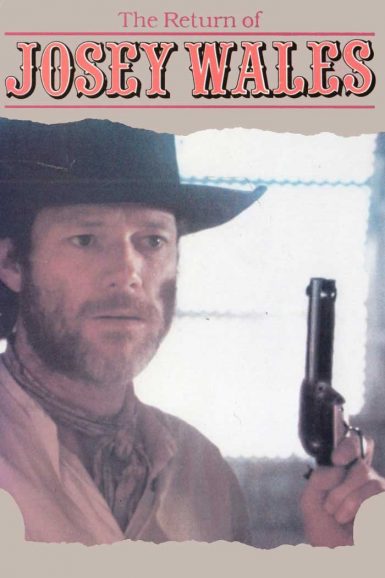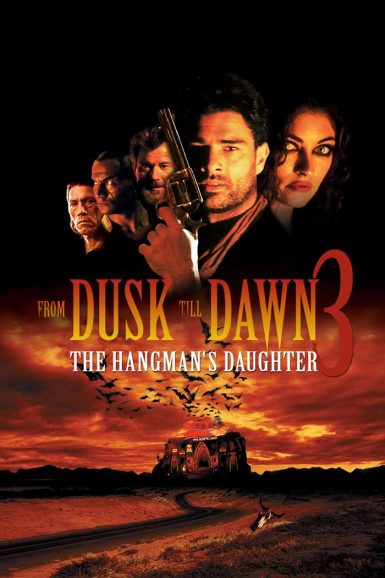 The Last Hard Men
The Return of Josey Wales
Not Available on DVD!
From Dusk Till Dawn 3: The Hangman's Daughter
One-of-a-kind print from the Quentin Tarantino archive!
Buy Tickets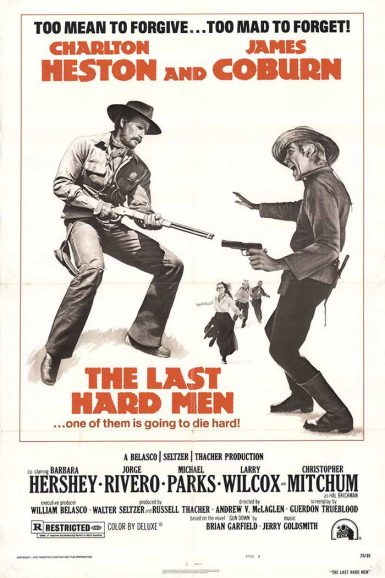 The Last Hard Men
Charlton Heston and James Coburn face off in the Western thriller The Last Hard Men. Coburn is Zach Provo, a half Indian prison escapee out for revenge on the man who put him behind bars, Heston's retired sheriff Sam Burgade. Coburn and his motley crew of fellow criminals will stop at nothing to get retribution, killing innocents along the way and eventually kidnapping Burgade's daughter Susan, played by Barbara Hershey. Heston shakes off the rust and straps on the pistols, in a bid to save his offspring and hopefully kill the malevolent Provo and his gang in this violent, action packed Western.
"Handsome production values and some thoughtful overtones… The details of life at a crucial transition point in American history are well captured in the script and in the art direction." – Variety
View a collection of The Last Hard Men photo stills on the New Beverly forum.
Ariel Schudson discusses The Last Hard Men on the New Beverly blog.
Director

Andrew V. McLaglen
Starring

Charlton Heston, James Coburn, Barbara Hershey, Jorge Rivero, Michael Parks
Year

1976
Rated

R
Country

USA
Format

35mm
Running Time

98 minutes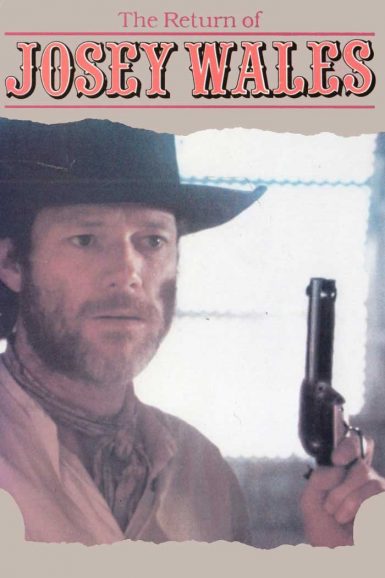 The Return of Josey Wales
Michael Parks directs and stars in The Return of Josey Wales, the decade later follow up to the Clint Eastwood Western classic The Outlaw Josey Wales. In this installment, Josey is out to exact revenge on the corrupt police chief who killed two of his friends and imprisoned another. He has to leave his new life behind and return to his violent ways, as, per Western tradition, an eye for an eye is the law of the land. There are shootouts aplenty, with bullets flying every which way, in Parks' only directorial outing. It is a confident effort, made all the better by his stoic portrayal of Josey, once again hitting another oater convention right on the head.
Director

Michael Parks
Starring

Michael Parks, Rafael Campos, Everett Sifuentes, Suzie Humphreys
Year

1986
Rated

R
Country

USA
Format

35mm
Running Time

90 minutes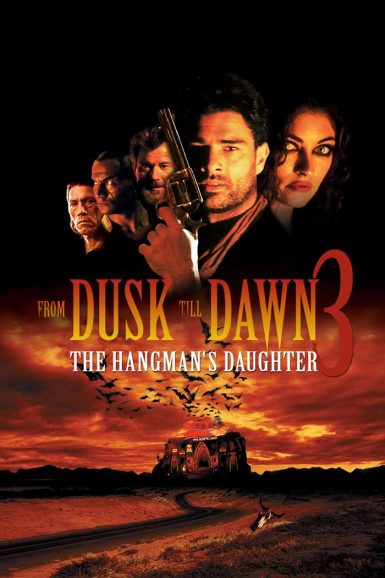 From Dusk Till Dawn 3: The Hangman's Daughter
Gorgeous one-of-a-kind 35mm print! The From Dusk Till Dawn trilogy concludes with a blast to the past, traveling back 100 years to where it all began. When an outlaw escapes the gallows with The Hangman's Daughter in tow, he must outrun the posse hot on their heels. But seeking shelter in an isolated inn proves to be a fateful decision and unlikely alliances will need to be made for anyone to survive the night. The result is a thrilling & blood-soaked horror western starring Marco Leonardi (Once Upon A Time in Mexico), frequent Tarantino collaborator Michael Parks, Rebecca Gayheart (Jawbreaker), Temuera Morrison (Once Were Warriors) and Sonia Braga (Kiss of the Spider Woman) plus Orlando Jones & Danny Trejo!
"A smart sequel that delivers mucho bang for the peso." – G. Noel Gross, DVD Talk
Director

P.J. Pesce
Starring

Marco Leonardi, Michael Parks, Temuera Morrison, Rebecca Gayheart, Ara Celi, Lennie Loftin, Sonia Braga, Orlando Jones and Danny Trejo
Year

1999
Rated

R
Country

USA
Format

35mm
Running Time

94 minutes