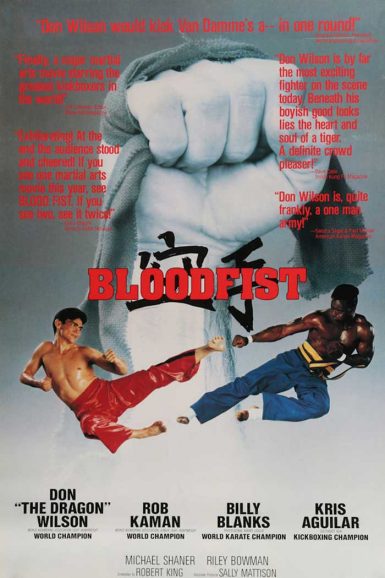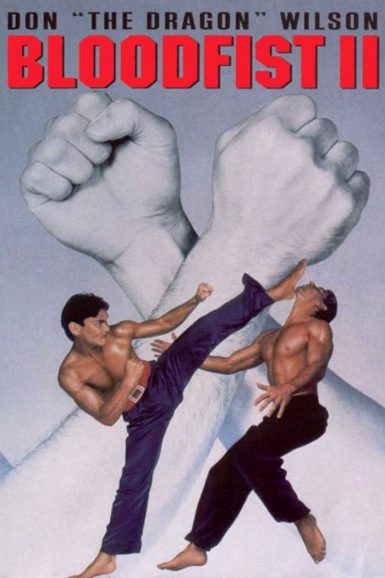 Bloodfist
Martial arts icon & Bloodfist star Don "The Dragon" Wilson IN PERSON!
Bloodfist II
Buy Tickets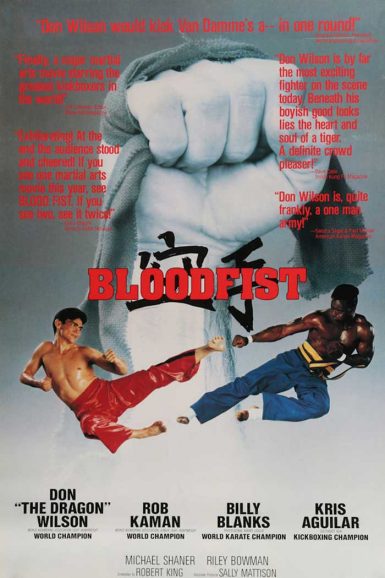 Bloodfist
Blow by blow the most realistic kickboxing film ever unleashed! World Kickboxing Champion Don "The Dragon" Wilson explodes on screen in the martial arts epic that made him a home video icon – BLOODFIST – the original Roger Corman skull crusher featuring the world's greatest fighters in a no-holds-barred, hand-to-hand, full contact karate showdown! When his brother is savagely murdered, The Dragon must travel to the Philippines to unravel the mystery and find the killer while dodging danger and battling bare-fisted in and out of the ring. Featuring a supporting cast straight out of Black Belt Magazine: Tae Bo founder & Professional Karate League World Champion Billy Blanks, WKA Junior Light Heavyweight World Champion Rob Kaman and SEA Kickboxing Champion Kris Aguilar!
"Don Wilson is by far the most exciting fighter on the scene today." – Inside Kung Fu Magazine
"Don Wilson would kick Van Damme's ass in one round!" – Howard Hanson, President, World Kickboxing Association
"Exhilarating! At the end the audience stood and cheered! If you see one martial arts movie this year, see BLOODFIST. If you see two, see it twice!" – Century Cable Network
We discuss Don "The Dragon" Wilson and share a collection of rare Bloodfist lobby cards on the New Beverly blog.
Director

Terence H. Winkless
Starring

Don "The Dragon'" Wilson, Joe Mari Avellana, Rob Kaman, Billy Blanks
Year

1989
Rated

R
Country

USA/Philippines
Format

35mm
Running Time

85 minutes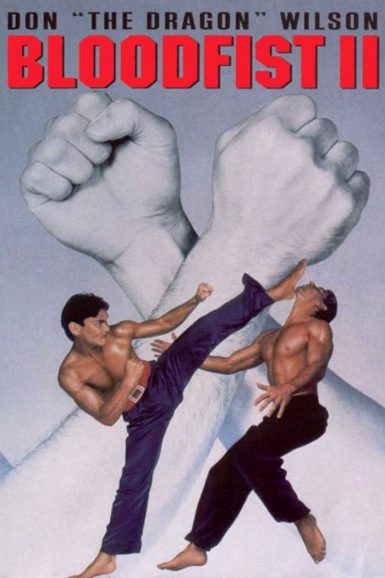 Bloodfist II
Twice the action! Twice the excitement! In the first of 8 sequels, and the only one actually connected to the original film, Don Wilson is summoned to the Philippines by his best friend, betrayed and taken to an island fortress to fight in a brutal battle to the death. Now it will take every ounce of The Dragon's strength and skill to survive against a legion of killers in the knockout movie of the '90s, BLOODFIST II. Featuring WKA World Heavyweight Champion Maurice Smith, WKA World Cruiserweight Champion James Warring, IKA World Karate Champion Timothy Baker and ISKA World Welterweight Champion Richard Hill!
"Rarely is a sequel more powerful than the original; Bloodfist II is a knockout!" – Inside Karate Magazine
"Action! Action! Action! A fury of fists and kicks… In Bloodfist II Don Wilson is a one-man fighting machine." – Action Stars Magazine
Director

Andy Blumenthal
Starring

Don "The Dragon" Wilson, Rina Reyes, Joe Mari Avellana, Robert Marius
Year

1990
Rated

R
Country

USA/Philippines
Format

35mm
Running Time

85 minutes