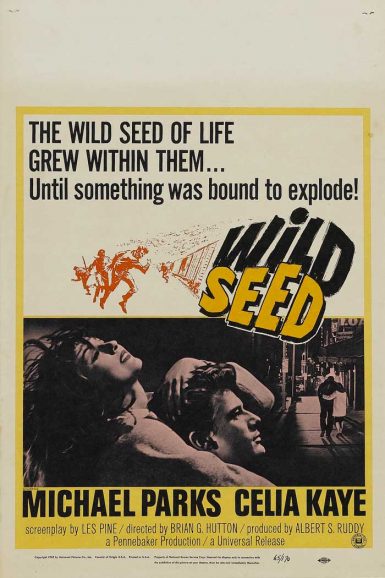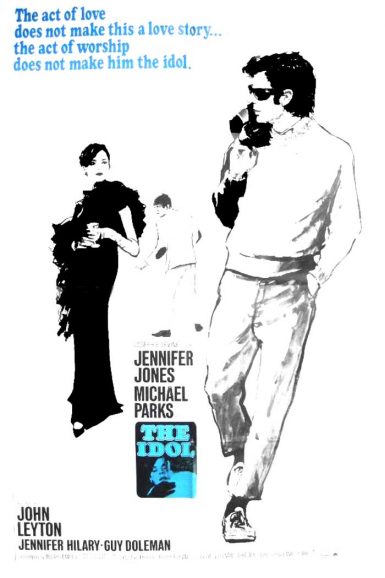 Wild Seed
Not Available on DVD! Absolutely Beautiful Studio Archive 35mm Print!
The Idol
Not Available on DVD!
Buy Tickets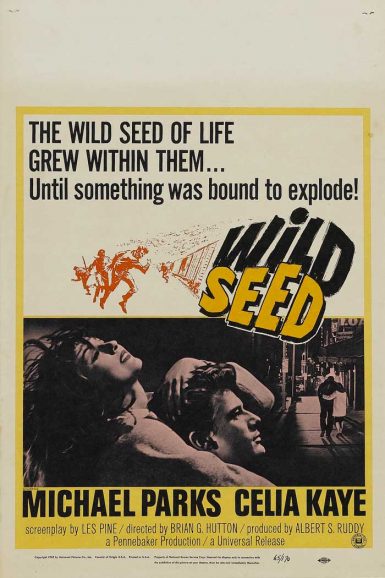 Wild Seed
In the searing drama and anguished love story Wild Seed, adopted teenager Daphne (Celia Kaye) runs away from her East Coast home to search out her biological father on the other side of the country. She meets handsome drifter Fargo (Michael Parks) who helps her bum across America, teaching her how to hitch, panhandle, and ride the rails. An undeniable connection grows between them, and each fear what will happen when they reach their destination, when their polar worlds threaten to yank them apart. Parks' astounding performance as the brooding heartthrob, which elevates what could be straightforward exploitation fare into a bona fide classic of jazzy, delinquent American indie cinema.
Marc Edward Heuck discusses Wild Seed on the New Beverly blog.
Kim Morgan discusses Wild Seed on the New Beverly blog.
Director

Brian G. Hutton
Starring

Michael Parks, Celia Milius, Ross Elliott, Woody Chambliss
Year

1965
Country

USA
Format

35mm
Running Time

98 minutes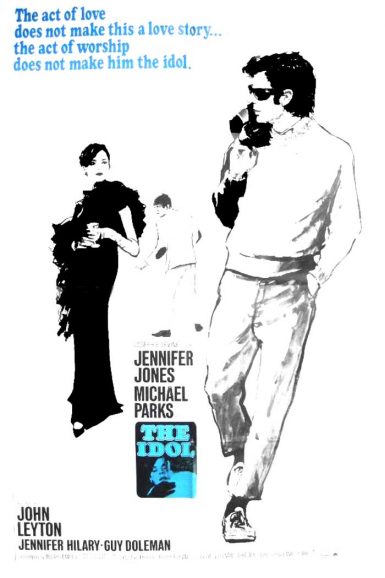 The Idol
Never-released-on-home-video ultra-rarity! Michael Parks shines as a tortured, rebellious art student in swinging '60s London. No woman could resist him but his life and friendships spiral out of control when he seduces his best friend's domineering mother (an excellent Jennifer Jones). The act of love does not makes this a love story… the act of worship does not make him The Idol.
Marc Edward Heuck discusses The Idol on the New Beverly blog.
Director

Daniel Petrie
Starring

Jennifer Jones, Michael Parks, John Leyton, Jennifer Hilary, Guy Goleman
Year

1966
Country

UK
Format

16mm
Running Time

109 minutes