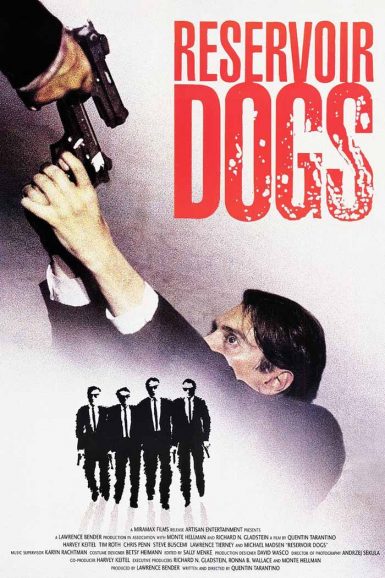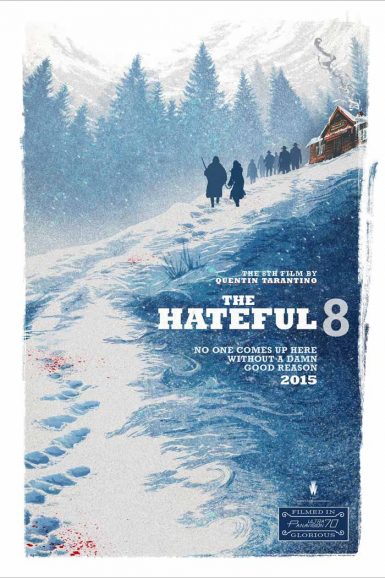 Reservoir Dogs (New Print!)
Stunning BRAND NEW 35mm print made for the film's 25th anniversary!
The Hateful Eight (Roadshow Version)
Gorgeous 35mm print from Quentin Tarantino's personal archive!
Buy Tickets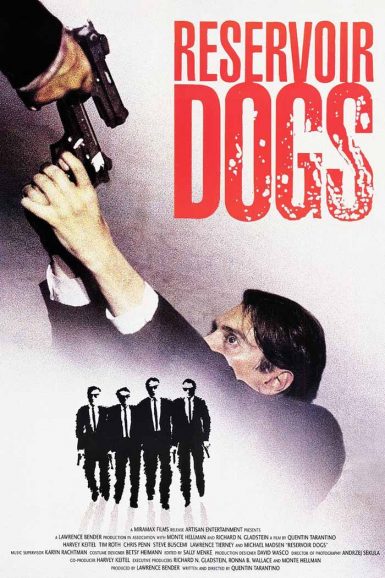 Reservoir Dogs (New Print!)
Seven total strangers team up for the perfect crime. They don't know each other's name. But they've got each other's color. Quentin Tarantino's incendiary directorial debut ignited the filmmaker's distinctive voice and united him with some of his key players. When a jewelry store robbery goes wrong, Reservoir Dogs jumps between the crime's setup and its bloody aftermath as the men try to ferret out who might be the rat in their ranks.
"A brash, brutal crime-caper film, Reservoir Dogs has enough raw energy for 10 motion pictures and more than enough rough stuff to traumatize the sensitive. But not only does Dogs have teeth, it has brains." – Jay Boyar, Orlando Sentinel
"It's extremely well-acted, written with flair and directed by a 29-year-old first-timer, Quentin Tarantino, who always knows where to put the camera, when to cut to a flashback and how to draw the best work from his brilliant cast." – John Hartl, Film.com
Kim Morgan discusses Reservoir Dogs on the New Beverly blog.
Director

Quentin Tarantino
Starring

Harvey Keitel, Tim Roth, Michael Madsen, Chris Penn, Steve Buscemi, Lawrence Tierney, Eddie Bunker, Quentin Tarantino, Randy Brooks, Kirk Baltz and Steven Wright
Year

1992
Rated

R
Country

USA
Format

35mm
Running Time

99 minutes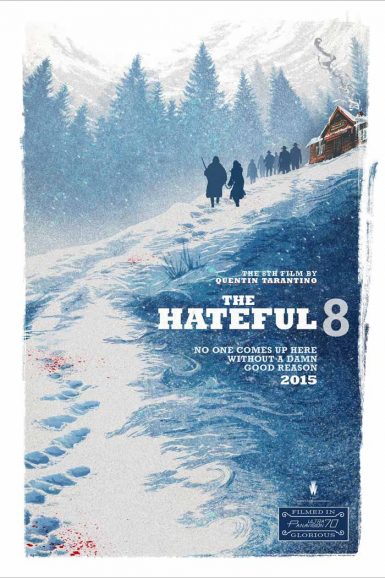 The Hateful Eight (Roadshow Version)
During a deadly snowstorm, a bounty hunter (Kurt Russell) rushes to bring his fugitive (Jennifer Jason Leigh) to justice. But losing their lead on the blizzard, they must seek refuge at Minnie's Haberdashery where the mysterious strangers inside may not be who they seem. Written & directed by Quentin Tarantino and co-starring a stunning ensemble of QT favorites and pitch-perfect additions to his troupe: Samuel L. Jackson, Walton Goggins, Demián Bichir, Tim Roth, Michael Madsen and Bruce Dern round out The Hateful Eight.
"Tarantino writes like a flamethrower in this western whodunit. He brings the war home, baby, with all the political, geographical, social, sexual and racial implications we're still wrangling with today." – Peter Travers, Rolling Stone
"The Hateful Eight is a big, shambling, audacious inversion of the Western, held together by Tarantino's sincere conviction that beyond his high juvenilia, American audiences might recognize their own fractious nation." – Scott Tobias, NPR
"The movie absolutely delivers on the sheer moment-to-moment pleasures fans have come to expect, from dynamite dialogue to powder-keg confrontations." – Peter Debruge, Variety
Quentin Tarantino joins Bret Easton Ellis' popular podcast for a nearly two hour discussion on The Hateful Eight. Find out more in Tarantino's Vault.
Director

Quentin Tarantino
Starring

Samuel L. Jackson, Kurt Russell, Jennifer Jason Leigh, Walton Goggins, Demián Bichir, Tim Roth, Michael Madsen and Bruce Dern
Year

2015
Rated

R
Country

USA
Format

35mm
Running Time

187 minutes