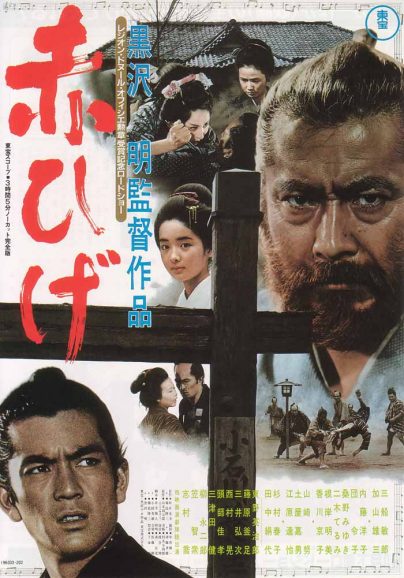 Akira Kurosawa's Red Beard
The Akira Kurosawa epic in 35mm!
Buy Tickets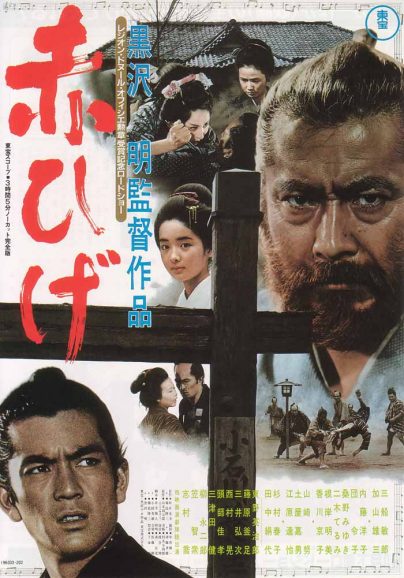 Akira Kurosawa's Red Beard
One of Kurosawa's most accomplished films, Red Beard was his final picture with Toshiro Mifune and a moving swan song for one of the most iconic auteur/actor teams in cinema history. It's protracted production process frustrated Mifune, who couldn't take any other work during the entire two-year shoot (because of the titular beard he had to grow). A whole 19th century rural village was constructed from historically accurate wood, only to be demolished for the film's devastatingly naturalistic earthquake sequence. This is low-key Kurosawa, the warrior-director at his most introspective, presenting an existentialist masterpiece about the human condition. Fans of Ikiru, I Live In Fear or Stray Dog will not be disappointed.
"Akira Kurosawa's Red Beard is assembled with the complexity and depth of a good l9th-century novel, and it is a pleasure, in a time of stylishly fragmented films, to watch a director taking the time to fully develop his characters. 4 Stars." – Roger Ebert
"A masterpiece. Kurosawa somehow manages to imbue every moment of this three-hour-plus movie with the transcendent vitality and intelligence of a great Victorian novel." – Michael Sragow, The New Yorker
Director

Akira Kurosawa
Starring

Toshirô Mifune, Yûzô Kayama, Tsutomo Yamazaki, Reiko Dan
Year

1965
Country

Japan
Format

35mm
Running Time

185 minutes
Upcoming Showtimes
7:30 pm
Akira Kurosawa's Red Beard
7:30 pm
Akira Kurosawa's Red Beard