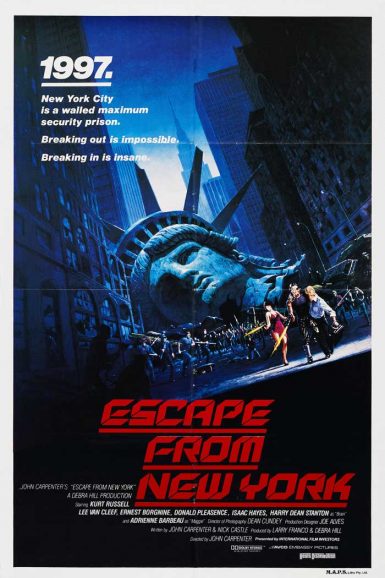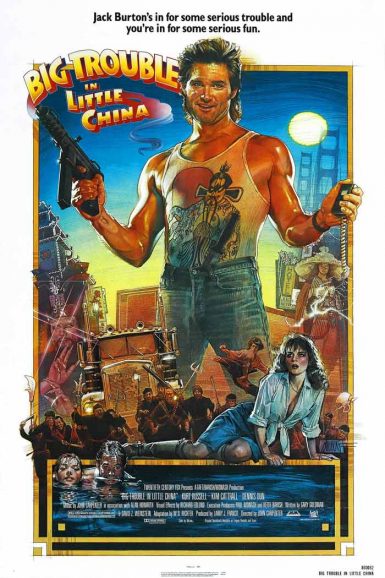 Escape From New York
plus
Big Trouble in Little China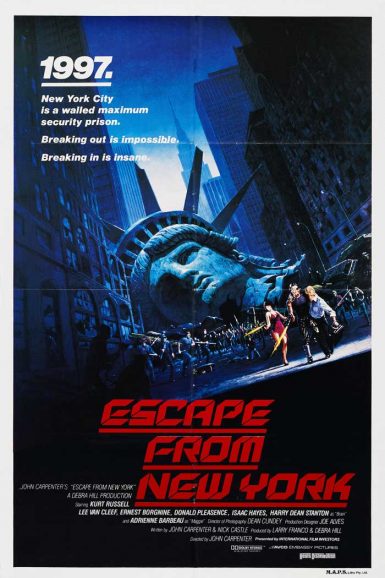 Escape From New York
The world's greatest leader is a hostage in the most dangerous place on Earth. Now only the deadliest man alive can save him. John Carpenter's pulse-pounding action smasher is the pinnacle of big screen badassery, a timeless cult classic of defiant anti-hero cool that helped usher in a flawless decade of film perfection for the genre auteur. And Kurt Russell's Snake Plissken is cinema's supreme symbol of renegade radness, an eye-patched outlaw equally adept at cracking skulls and cracking wise. There's no doubt about it, Escape From New York is the ultimate post-apocalyptic jolt, a breakneck thrill ride that's equal parts style, energy and attitude made by a team firing on all cylinders. It's got a blazing soundtrack from Carpenter & Alan Howarth, stunning scope cinematography by Dean Cundey and the manliest supporting cast ever assembled: Lee Van Cleef, Ernest Borgnine, Donald Pleasence, Isaac Hayes, Harry Dean Stanton & Tom frickin' Atkins!
View a collection of Spanish lobby cards for Escape From New York on the New Beverly forum.
Director

John Carpenter
Starring

Kurt Russell, Lee Van Cleef, Ernest Borgnine, Donald Pleasence, Isaac Hayes, Harry Dean Stanton, Adrienne Barbeau, Tom Atkins
Year

1981
Rated

R
Country

UK/USA
Format

35mm
Running Time

99 minutes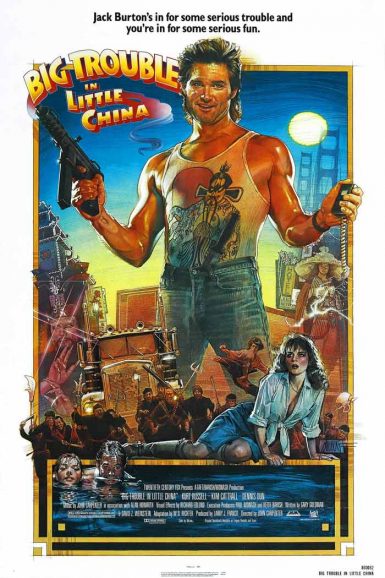 Big Trouble in Little China
At the perfect intersection of ancient Chinese mysticism, rampaging maniacs and big rig trucking lays the best actor / director combo of the '80s having the most foot-flyin', laser-blastin' fun of their illustrious careers. Director John Carpenter distills years of Hong Kong cinema, wizard battles and chop-socky while re-teaming with former Disney star Kurt Russell to unleash the ultimate ass-kicking in a search for a girl with green eyes through the mysterious underworld of Chinatown. Featuring rapid-fire, eminently quotable dialogue, a pre-Sex and the City Kim Cattrall and the legendary James Hong as the villainous Lo Pan, Big Trouble in Little China is maximum-concentration cinematic TNT! And remember, it's all in the reflexes.
Director

John Carpenter
Starring

Kurt Russell, Kim Cattrall, Dennis Dun, James Hong, Victor Wong
Year

1986
Rated

PG-13
Country

USA
Format

35mm
Running Time

99 minutes