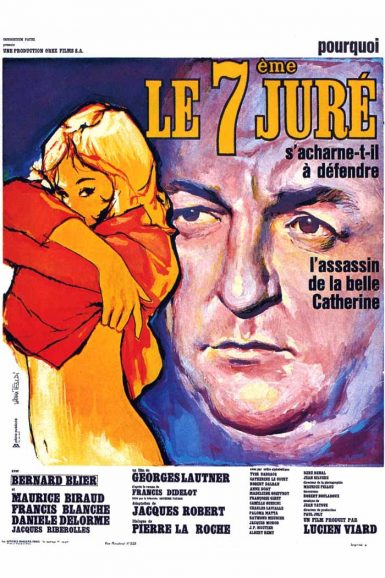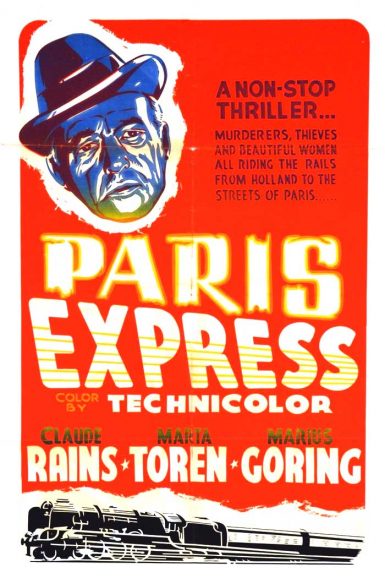 The Seventh Juror
Rare English subtitled 35mm print!
The Paris Express
Buy Tickets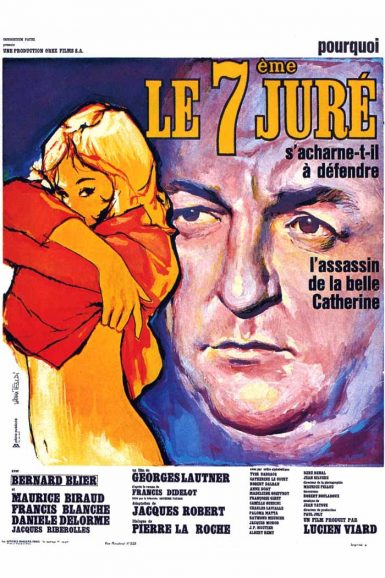 The Seventh Juror
Veteran French director Georges Lautner helms a tense psychological thriller that mines the depths of man's soul. When a mild-mannered pharmacist (stocky character actor icon Bernard Blier, father of filmmaker Bertrand) decides to picnic by the lake, he's overcome with sexual lust & savage violence after his clumsy advances are rebuffed by a half-naked sunbather. But as the young beauty's beau is arrested for her murder, the real killer is called to the courtroom to be The Seventh Juror. Featuring striking black and white cinematography, this emotionally complex shocker will have you on the edge of your seat until the final frame.
Ariel Schudson discusses The Seventh Juror on the New Beverly blog.
Director

Georges Lautner
Starring

Bernard Blier, Maurice Biraud, Francis Blanche, Danièle Delorme
Year

1962
Country

France
Format

English subtitled 35mm
Running Time

90 minutes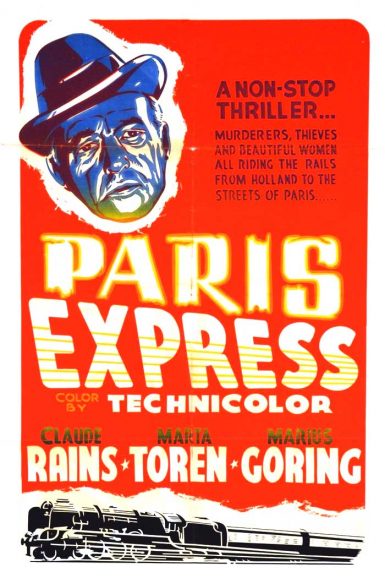 The Paris Express
All aboard The Paris Express! This claustrophobic suspense thriller barrels ahead like an unstoppable locomotive of corruption, scandal and murder. Claude Rains is a mousey, married bookkeeper whose existence is turned upside down when he discovers his boss (Herbert Lom) is about to abscond with the company's cash. But when his employer is killed, Rains takes the stolen loot and hops a train in search of the Parisian femme fatale (Marta Toren) who might be behind it all… if he can only evade the dogged police inspector (Marius Goring) hot on his heels. With excellent Technicolor cinematography by Otto Heller (Peeping Tom) and a memorable score by Benjamin Frankel (Battle of the Bulge).
Ariel Schudson discusses The Paris Express on the New Beverly blog.
Director

Harold French
Starring

Claude Rains, Märta Torén, Marius Goring, Herbert Lom
Year

1952
Country

UK/USA
Format

35mm
Running Time

75 minutes