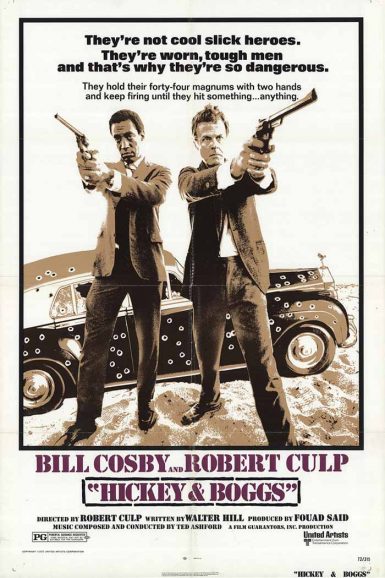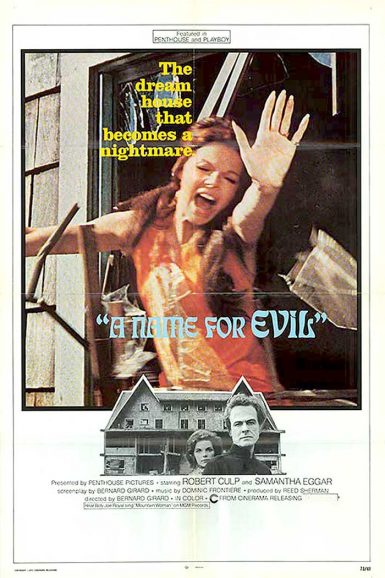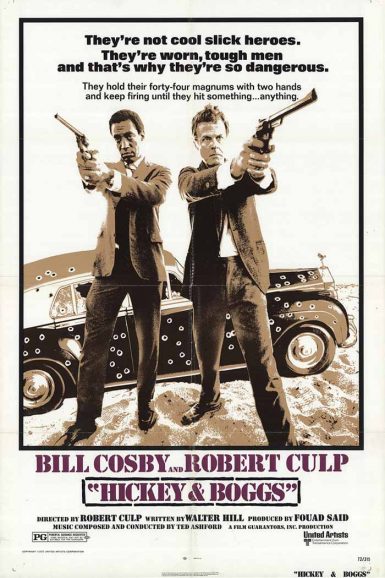 Hickey & Boggs
It's pure Culp Fiction when a girl who might hold more than key information from the Federal Reserve robbery goes missing, and the private detective team of Hickey & Boggs are hired by a somewhat nefarious character to locate her. Robert Culp (Frank Boggs) and Bill Cosby (Al Hickey) reprise their I Spy chemistry in Culp's one-off-directorial effort, as a trail of bodies turns sunny Los Angeles into a dark and gritty, bullet riddled, 70's noir gem. Often imitated screenwriter Walter Hill debuts his mastery for action sequences and proficiency for dialogue, anchored in a plot that has the pavement sinking beneath the private dicks feet. Culp mailed us a 1972 post card of Los Angeles that isn't sold on Hollywood Blvd, but is a must see for crime drama aficionados.
Kim Morgan discusses Hickey & Boggs on the New Beverly blog.
Director

Robert Culp
Starring

Bill Cosby, Robert Culp, Ta-Ronce Allen, Rosalind Cash
Year

1972
Country

USA
Format

35mm
Running Time

111 minutes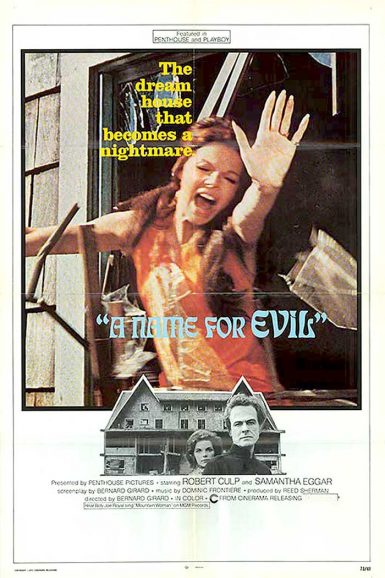 A Name for Evil
A horrific head trip from director Bernard Girard! As their marriage begins to crumble, an architect and his wife (Robert Culp & Samantha Eggar) trade the rigours of the big city for a quiet life at his family's dilapidated country mansion. As they try to fix their relationship and patch up their new place, a mysterious force warns they are not welcome, turning their dream home into a chilling nightmare. A surreal and psychedelic oddity, A Name For Evil plays out as a fragmented fantasy – haunting & strange – a film that could have only been made in the freewheelin', drug-dazed '70s. Featuring an excellent location, LSD-drenched vibes and a daring performance from Culp that literally bares it all.
Marc Edward Heuck discusses A Name For Evil on the New Beverly blog.
Director

Bernard Girard
Starring

Robert Culp, Samantha Eggar, Sheila Sullivan, Mike Lane
Year

1973
Rated

R
Country

USA
Format

35mm
Running Time

84 minutes