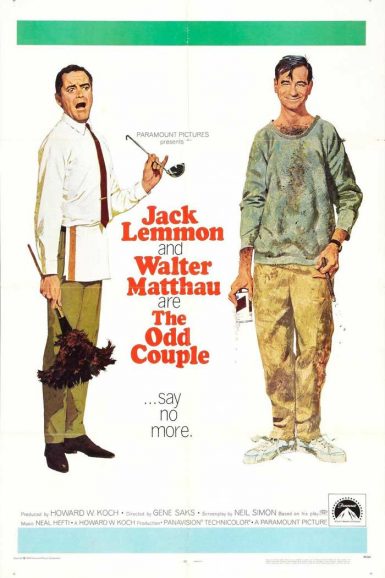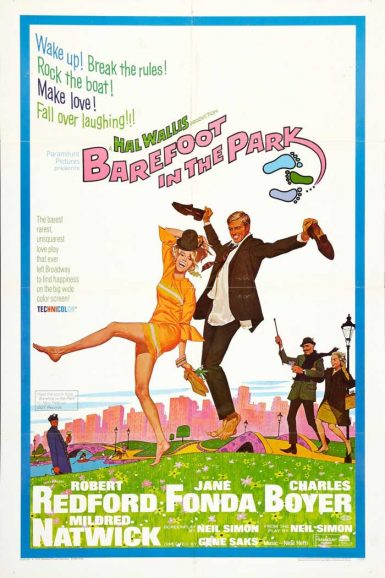 The Odd Couple
Barefoot in the Park (IB Tech Print)
Vibrant I.B. Technicolor print!
Buy Tickets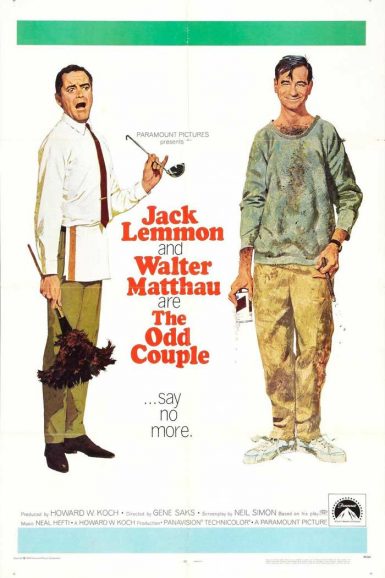 The Odd Couple
They say two's company… but they don't know Oscar and Felix. Felix Ungar's wife has left him, and in his time of desperation, friend and fellow-divorcee Oscar Madison invites him to move in. The pair soon realize they are like oil and water, as Oscar's carefree and slovenly lifestyle clashes with the compulsion that Felix has towards cleanliness and order. Jack Lemmon and Walter Matthau are The Odd Couple… say no more!
"An irresistible double act from Lemmon and Matthau." – Tom Milne, Time Out
Director

Gene Saks
Starring

Jack Lemmon, Walter Matthau
Year

1968
Country

USA
Format

35mm
Running Time

105 minutes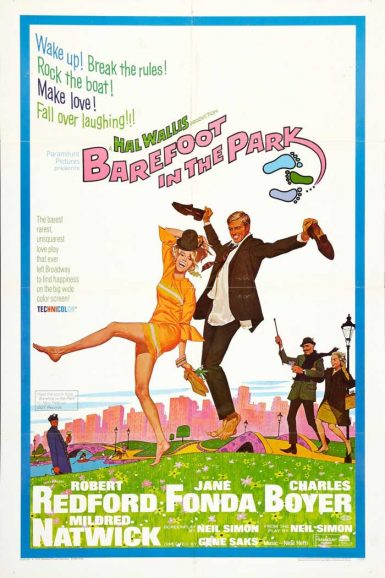 Barefoot in the Park (IB Tech Print)
Paul is a buttoned-up, clean-cut, professional. Corie is a quirky, independent, free-spirit. On paper they may not work together, but the two are madly in love and recently married. The excitement doesn't last too long as their 5th-floor hovel, eccentric upstairs neighbor, and nosy mother aren't exactly what the couple had expected for their housewarming. During a night out, an argument causes the two to question their entire relationship. Can these newlyweds find domestic bliss despite their differences? Neil Simon's Barefoot in the Park stars Jane Fonda as Corie Bratter, with Robert Redford reprising his Broadway role of Paul Bratter, plus an Oscar-nominated supporting performance by Mildred Natwick.
"Barefoot in the Park is one howl of a picture. Adapted by Neil Simon from his legit smash, retaining Robert Redford and Mildred Natwick from the original cast, and adding Jane Fonda and Charles Boyer to round out the principals, this is a thoroughly entertaining comedy delight about young marriage. Director Gene Saks makes a sock debut." – Variety
"Barefoot in the Park is one of the few plays to be reincarnated on-screen while playing on the Broadway stage. Happily, it loses little in transition." – TIME Magazine
Director

Gene Saks
Starring

Robert Redford, Jane Fonda, Charles Boyer, Mildred Natwick
Year

1967
Country

USA
Format

35mm
Running Time

106 minutes