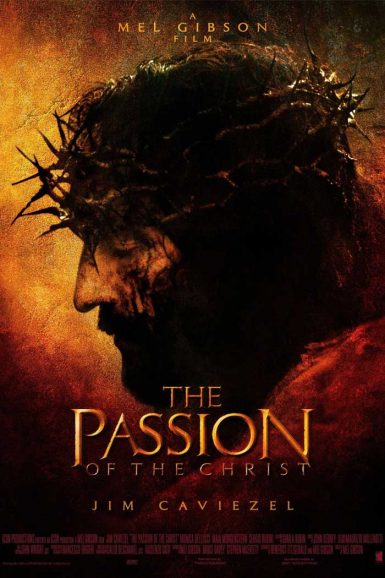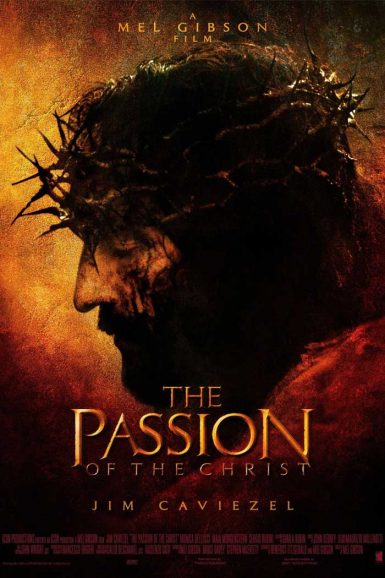 The Passion of the Christ
Filmmaker Mel Gibson's astonishingly graphic portrayal of Christ's last night and day on earth is an impressive feat, particularly in its faithfulness in using the original Aramaic and Latin languages for its dialogue, with English subtitles. Jim Caviezel gives a more than convincing performance as the divine messiah overcome with fear and dread, trapped in a human body and knowing the unsparing brutality he will endure in his last hours leading up to his barbaric crucifixion. Monica Bellucci and Maia Morgenstern are exceptional as Mary Magdalene and the Virgin Mary, respectively. The movie was a huge box office hit but left critics as well as religious leaders evenly divided, many praising the picture's unswerving authenticity and others chastising Gibson for the unflagging bloodbath that seemed to ignore some of the more transcendental aspects of Jesus' spiritual journey. Some even felt vague hints of anti-semitism surfaced in broad caricatures of the treacherous Jewish leaders of the time.
"At its best, The Passion of the Christ is an inspired film, and inspired in the best sense, by a sincere faith and a desire to express and share that faith. Writer-director Mel Gibson's recounting of Jesus' last hours on earth is filled with many details of a kind that can come only after long contemplation." – Mick LaSalle, San Francisco Chronicle
---
PLUS
Fred C. Brannon's action-packed 1951 Republic Pictures serial Government Agents vs. Phantom Legion comes to the New Beverly in glorious 35mm! Chapter 5: Deadline for Disaster screens before The Passion of the Christ. A new chapter of the rare cliffhanger plays this month before each of our Sunday / Monday and Wednesday / Thursday programs.
---
Director

Mel Gibson
Starring

Jim Caviezel, Maia Morgenstern, Christo Jivkov, Francesco De Vito, Monica Bellucci
Year

2004
Rated

R
Country

USA
Format

35mm
Running Time

127 minutes