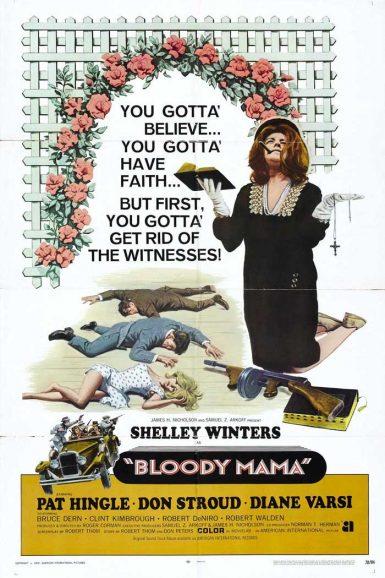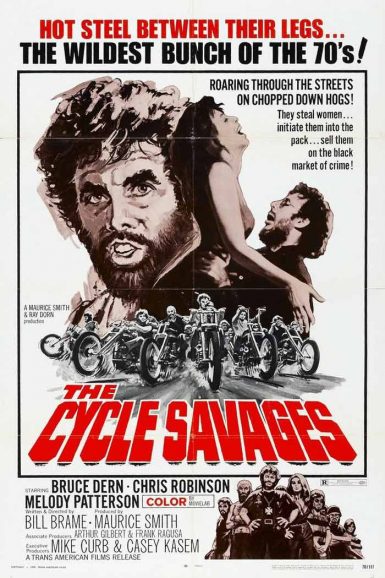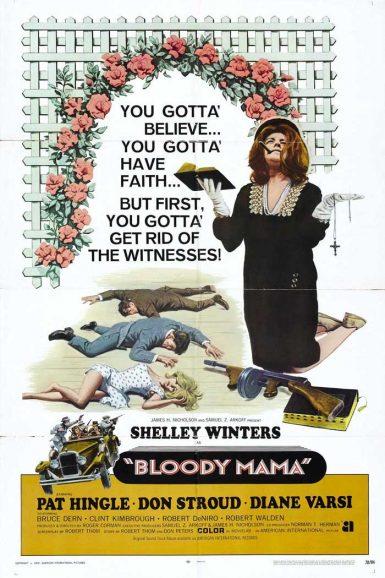 Bloody Mama
"You gotta believe… You gotta have faith… But first, you gotta get rid of the witnesses!"  After coming off two years of uncredited work and one misfire (Target: Harry, under a pseudonym), director Roger Corman returned at full-throttle with this Depression-era gangster saga about female gang boss Ma Barker, played to the hilt by Shelley Winters. Corman receives top-notch help from maverick screenwriter Robert Thom (Wild in the Streets; Angel, Angel Down We Go) who supplies a script that hews slightly closer to the facts than other previous cinematic accounts. Still, plenty of out-of-left-field perversion pops up in the form of incest, sadistic sex, drug addiction and suicide by machine gun (!) in this continuously entertaining, ultra-violent tall tale. Ma's family and hangers-on consist of an up-and-coming stellar group (Don Stroud, Robert De Niro, Bruce Dern, Robert Walden, Diane Varsi), plus more sterling support from Pat Hingle, Scatman Crothers and Alex Nicol.
"Completely out of control, but the smash-and-grab stylistics are exhilarating. Lots of violence and weird sexual innuendo, backed by a big, blustery performance from Shelley Winters as Ma and a young supporting cast to whom time has been very kind." – David Kehr, The Chicago Reader
Director

Roger Corman
Starring

Shelley Winters, Pat Hingle, Don Stroud, Diane Varsi, Bruce Dern, Clint Kimbrough, Robert De Niro
Year

1970
Rated

R
Country

USA
Format

35mm
Running Time

90 minutes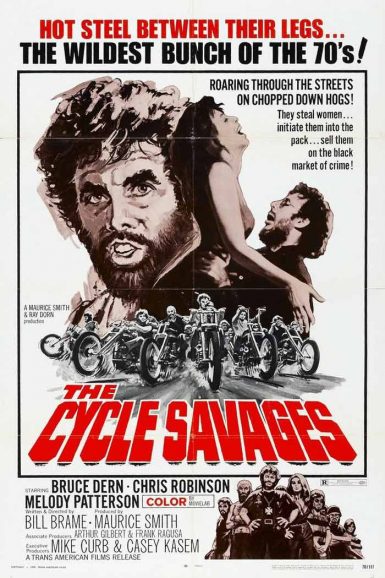 The Cycle Savages
Roaring through the streets on chopped-down hogs, they steal women, initiate them into the pack, and sell them on the black market of crime! With hot steel between their legs, The Cycle Savages are the wildest bunch of the '70s! Bruce Dern plays the rough, tough, totally unhinged leader of the Hell's Chosen Few biker gang and he's hellbent on revenge when an artist gets in the way of his kicks.
Director

Bill Brame
Starring

Bruce Dern, Melody Patterson, Chris Robinson, Maray Ayres
Year

1969
Rated

R
Country

USA
Format

35mm
Running Time

82 minutes