April 15: The Bridge on the River Kwai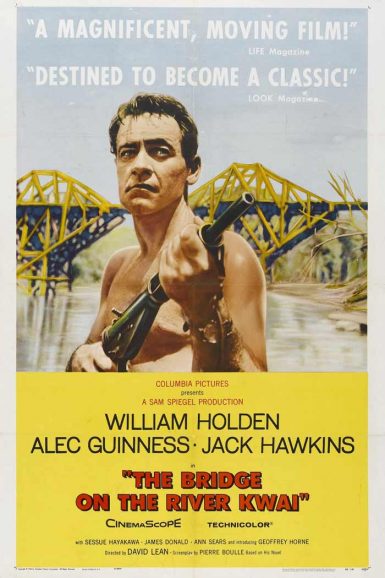 The Bridge on the River Kwai (IB Tech Print)
Buy Tickets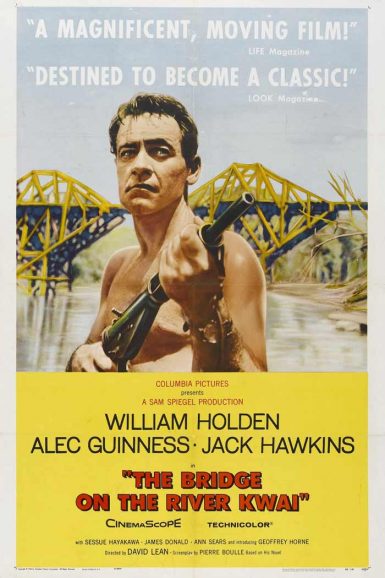 The Bridge on the River Kwai (IB Tech Print)
Winner of seven Academy Awards, including Best Picture, Best Director, Best Adapted Screenplay, and Best Actor, David Lean's The Bridge on the River Kwai is one of the great screen adventures. While a camp of WWII POWs are ordered by their Japanese captors to build a strategic bridge, allied commandos are sent to destroy it. A career-best Alec Guinness plays the British Colonel consumed with obsession while overseeing the mammoth project, while William Holden plays the escape American prisoner sent back into the jungle to blow it up. The epic features an excellent ensemble cast (Jack Hawkins and Sessue Hayakawa are particularly memorable) and takes its time to carefully flesh out its characters, all leading to a nail-biting and unforgettable conclusion.
"A gripping drama, expertly put together and handled with skill in all departments." – Mike Kaplan, Variety
"Brilliant is the word, and no other, to describe the quality of skills that have gone into the making of this picture." – Bosley Crowther, The New York Times
"Most war movies are either for or against their wars. The Bridge on the River Kwai is one of the few that focuses not on larger rights and wrongs but on individuals." – Roger Ebert
See a full set of The Bridge on the River Kwai lobby cards on the New Beverly forum.
Director

David Lean
Starring

William Holden, Alec Guinness, Jack Hawkins, Sessue Hayakawa, James Donald, Ann Sears, Geoffrey Horne
Year

1957
Country

UK/USA
Format

35mm
Running Time

161 minutes