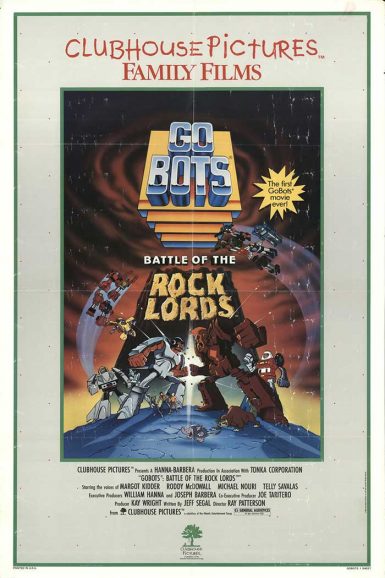 GoBots: Battle of the Rock Lords
Not Available on DVD!
Buy Tickets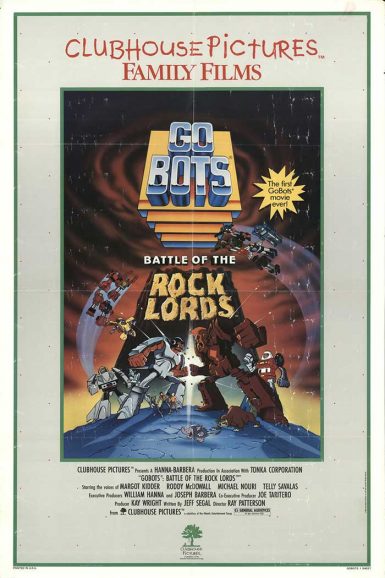 GoBots: Battle of the Rock Lords
The robot sensation that swept the nation! The GoBots make the giant leap from the toy box, supercharging their hit tv show to unleash their only theatrical adventure, beating the Transformers to the big screen by five months. Our guardian heroes must fight to help save a race of shape-shifting rock creatures from the evil Lord Magmar and his alliance with the GoBots' devious nemeses the Renegades. Featuring Hanna-Barbera animation and the voices of Margot Kidder, Roddy McDowall, Michael Nouri & Telly Savalas.
Director

Don Lusk, Ray Patterson, Alan Zaslove
Starring

Roddy McDowall, Telly Savalas, Margot Kidder, Michael Bell, Foster Brooks, Peter Cullen
Year

1986
Rated

G
Country

USA
Format

35mm
Running Time

75 minutes